315 — April 8, 2022
Get help and suggestions for your iOS shortcuts and productivity apps.
Shortcuts Essentials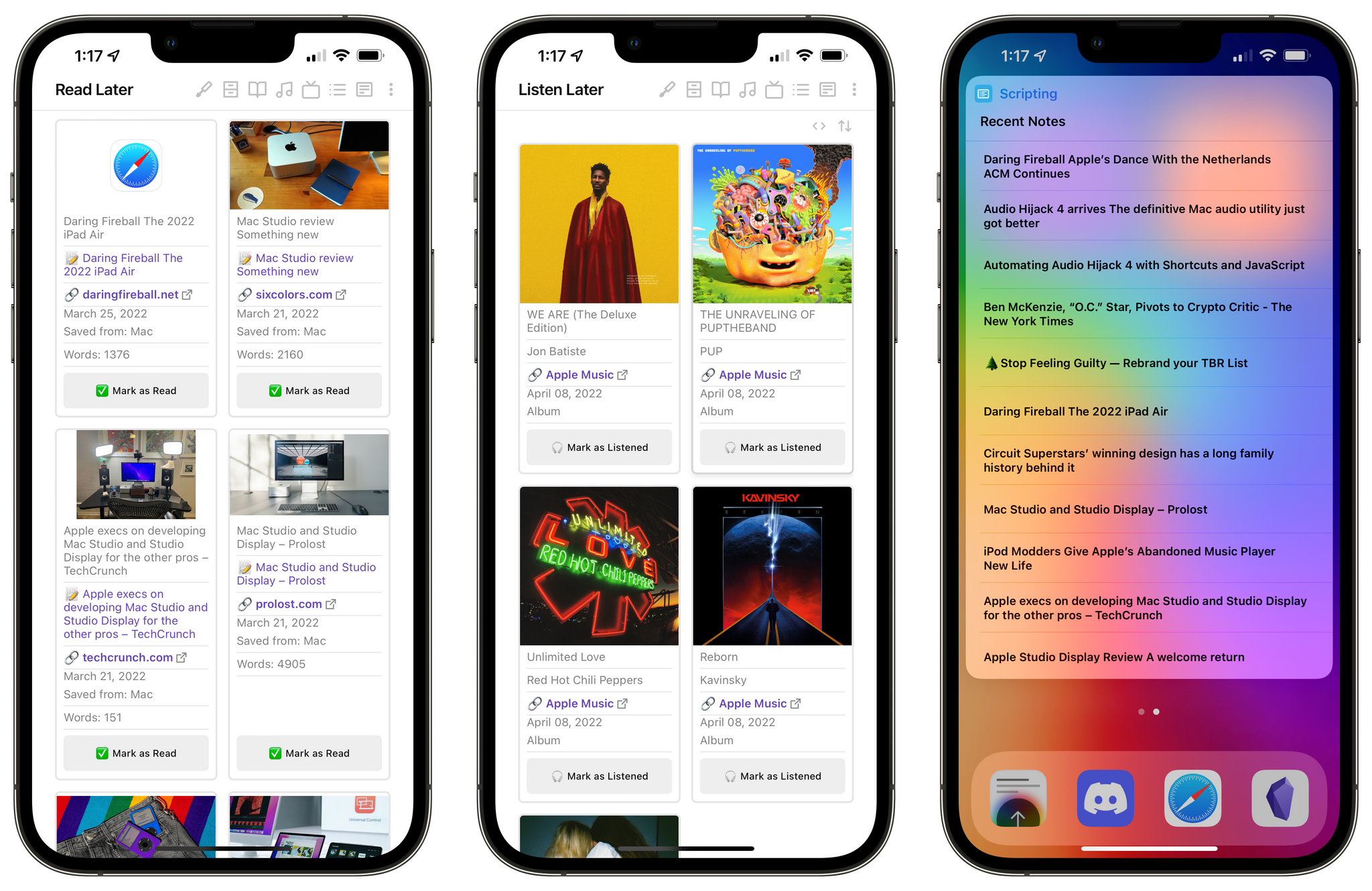 In Parts 6 and 7 of my Obsidian Setup series, I explained how I created a system to save Safari webpages and YouTube videos as 'rich links' in Obsidian thanks to a combination of Dataview and Shortcuts. For this first week of Automation April, I thought I'd add two more examples of content I've been tracking in Obsidian via cards in a grid powered by Dataview with interactive buttons: articles and Apple Music albums saved for later.
Both flavors of this workflow are largely based on the same techniques and structure I first shared in January; however, the shortcuts that make the creation of these 'cards' (i.e. notes in Obsidian) have some unique aspects to them, and I've also created additional helper shortcuts to retrieve these items from the Home Screen, so let's take a look.