284 — August 6, 2021
Exploring topics beyond our day-to-day coverage.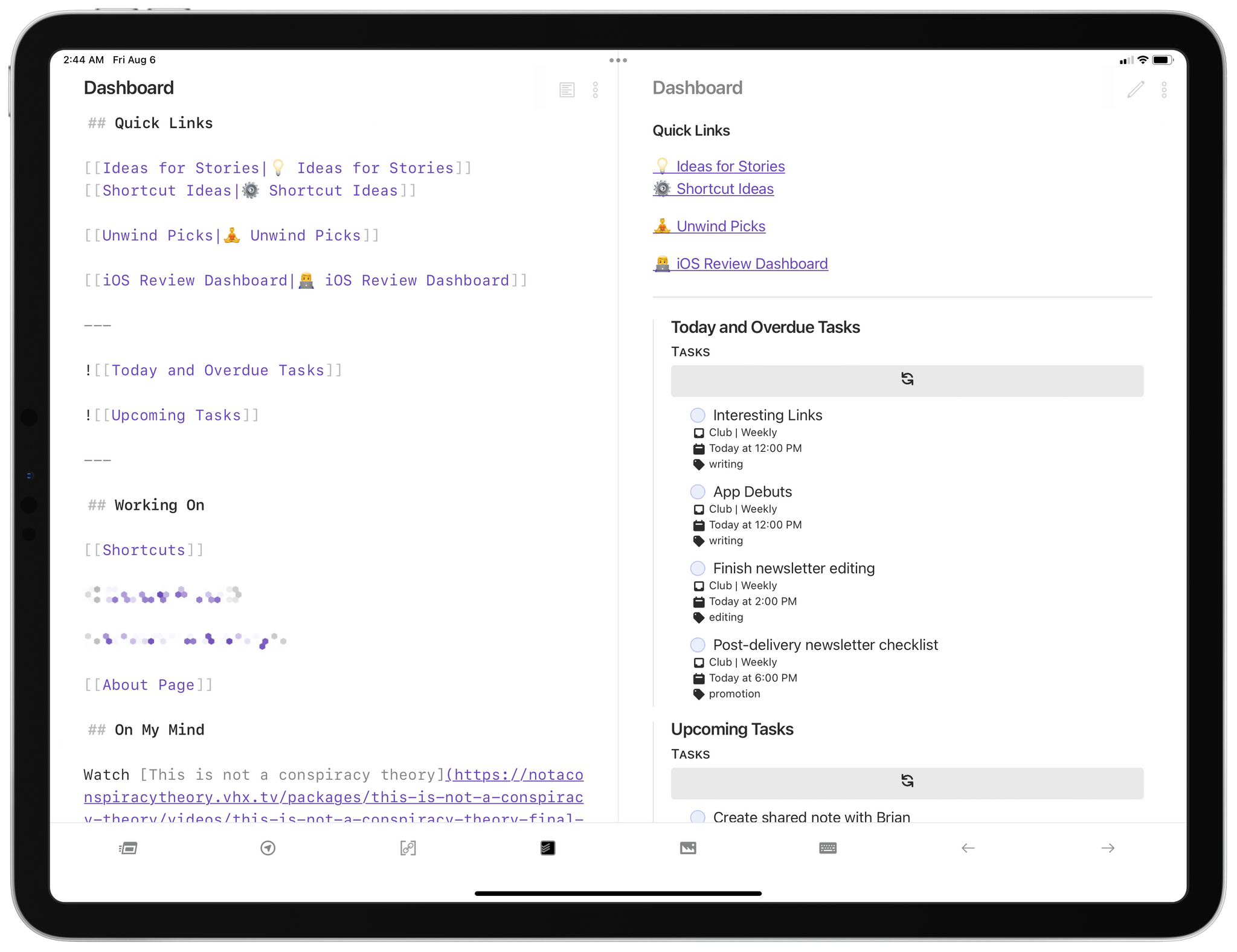 In previous installments of my series about Obsidian, I covered the basics of the app, its core plugins and options offered by third-party developers, plus advanced settings and my approach to sync and hotkeys. Today, I want to get into the juicy part of this series and explain in detail one of my favorite aspects of my Obsidian setup: my Dashboard note, which is rapidly becoming my second brain for everything that's on my mind and has to be archived somewhere more reliable.
While I take plenty of notes in Obsidian and am also writing my iOS and iPadOS 15 review in it, the Dashboard is the single note I keep going back to the most; over the past few months, I've modified it to my needs and preferences, and now I think I have something that could potentially be useful to other people too.
This story is for Club MacStories, Club MacStories+, and Club Premier members only.
Join the Club and get access now.
Already a member? Sign in