298 — November 19, 2021
Exploring topics beyond our day-to-day coverage.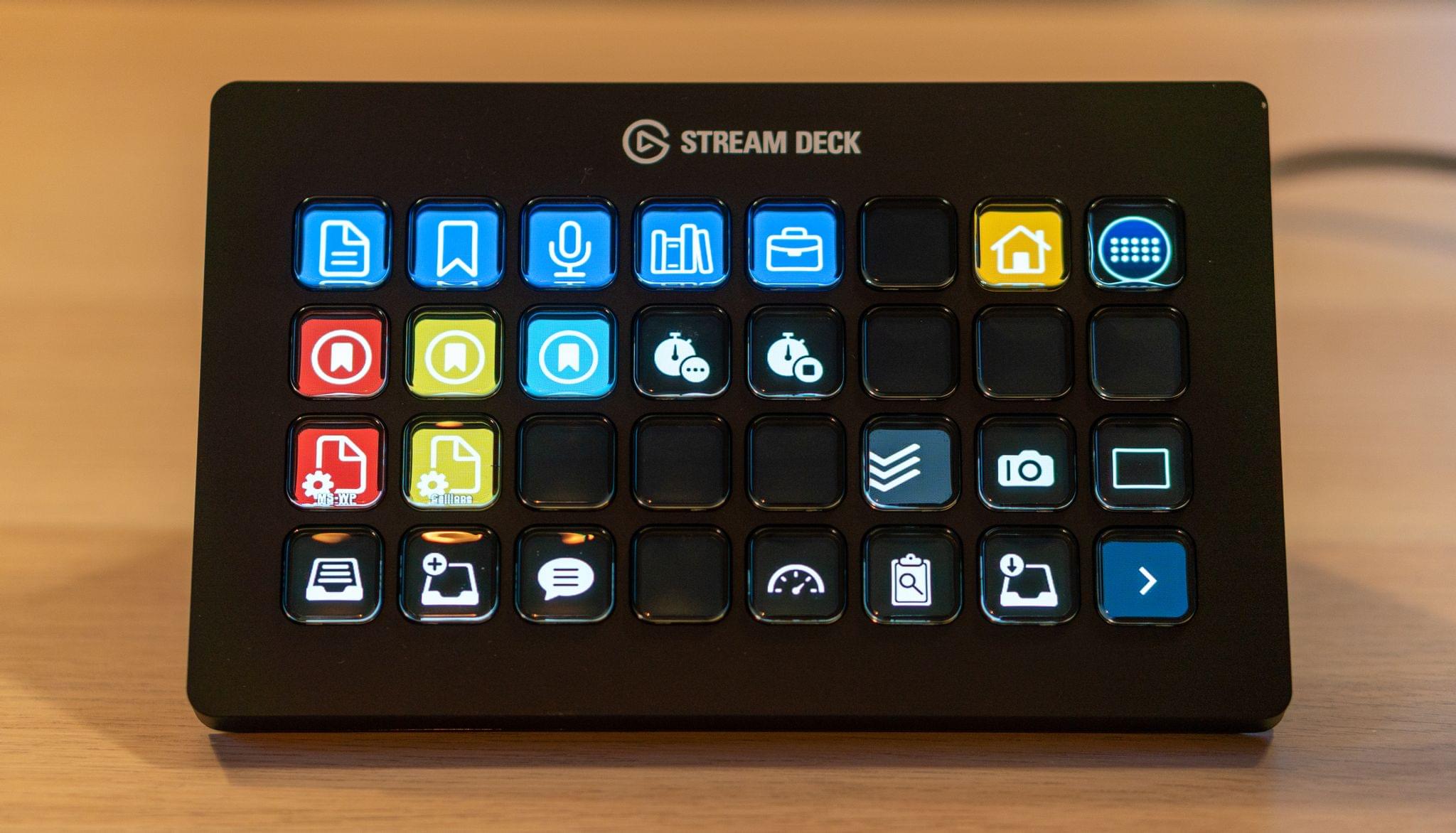 For Club MacStories+ and Club Premier members who read my Macintosh Desktop Experience columns on the Loupedeck Live, you'll see some similarities between the way I set that device up and how I'm using the Stream Deck. However, there are important differences. First and foremost, I didn't set up many shortcuts with the Loupedeck Live over the summer because Shortcuts was just too unreliable during most of the Monterey beta period for it to be worth the effort. Second, I've spent a lot of time re-evaluating how I work over the past few weeks, which has led to new shortcuts and other automations that I've been adding primarily to the Stream Deck.
The process has been fun, and the Stream Deck is easy to use, which I appreciate. The hard part is deciding how to organize it all and when to use a shortcut versus some other sort of automation. It's a little like setting up an iPhone Home Screen, but you also have to find icons for everything because the default ones that Elgato offers with the Stream Deck app are so bad.
This story is for Club MacStories, Club MacStories+, and Club Premier members only.
Join the Club and get access now.
Already a member? Sign in