295 — October 22, 2021
Tips and tricks to master your apps and be more productive.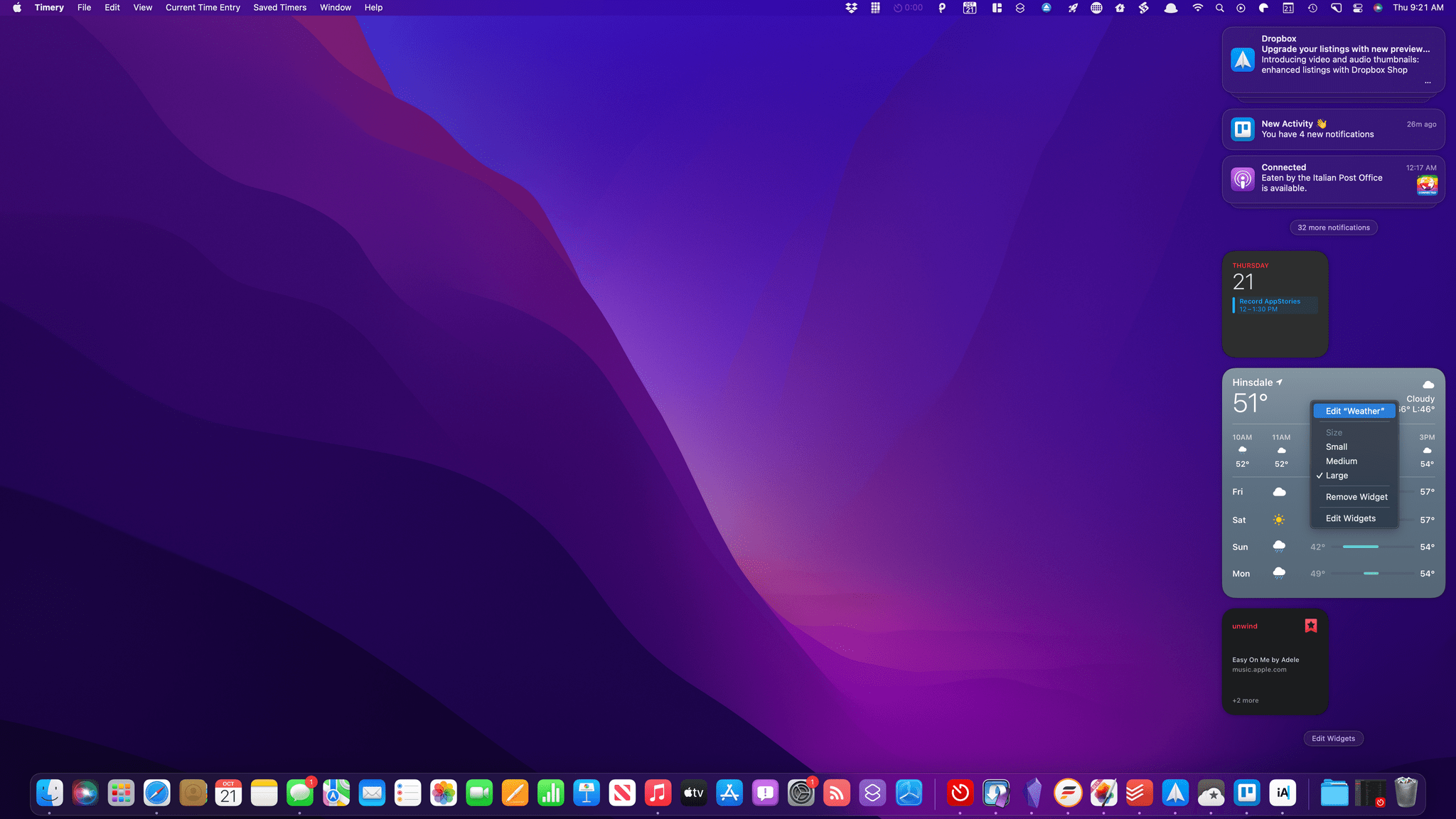 I don't use widgets on the Mac much, but when I do click on the time to see a notification, it's handy to have my calendar, the weather and a couple of other widgets available to glance at. As I was preparing my macOS Monterey review for next week and comparing what Apple has done with widgets on the Mac this year (Spoiler: Not much), I was reminded of a tidbit from my Big Sur review that I wanted to share because I expect that most people don't know about it.
Unlike iOS or iPadOS, you can resize widgets in-line on the Mac. All you need to do is right-click on a widget and all of the size options offered by the developer are available. Pick one, and the widget animates to the new size. It's a fantastic way to test out multiple sizes quickly. It's so handy and simple, I can't believe the feature hasn't been added to iOS or iPadOS yet. Instead, to test out multiple sizes on the iPhone or iPad, you have to add each size one by one and then eliminate the ones you don't want. Apple has come a long way in harmonizing the features across its platforms, but widgets is one area that could use more attention in the upcoming year.