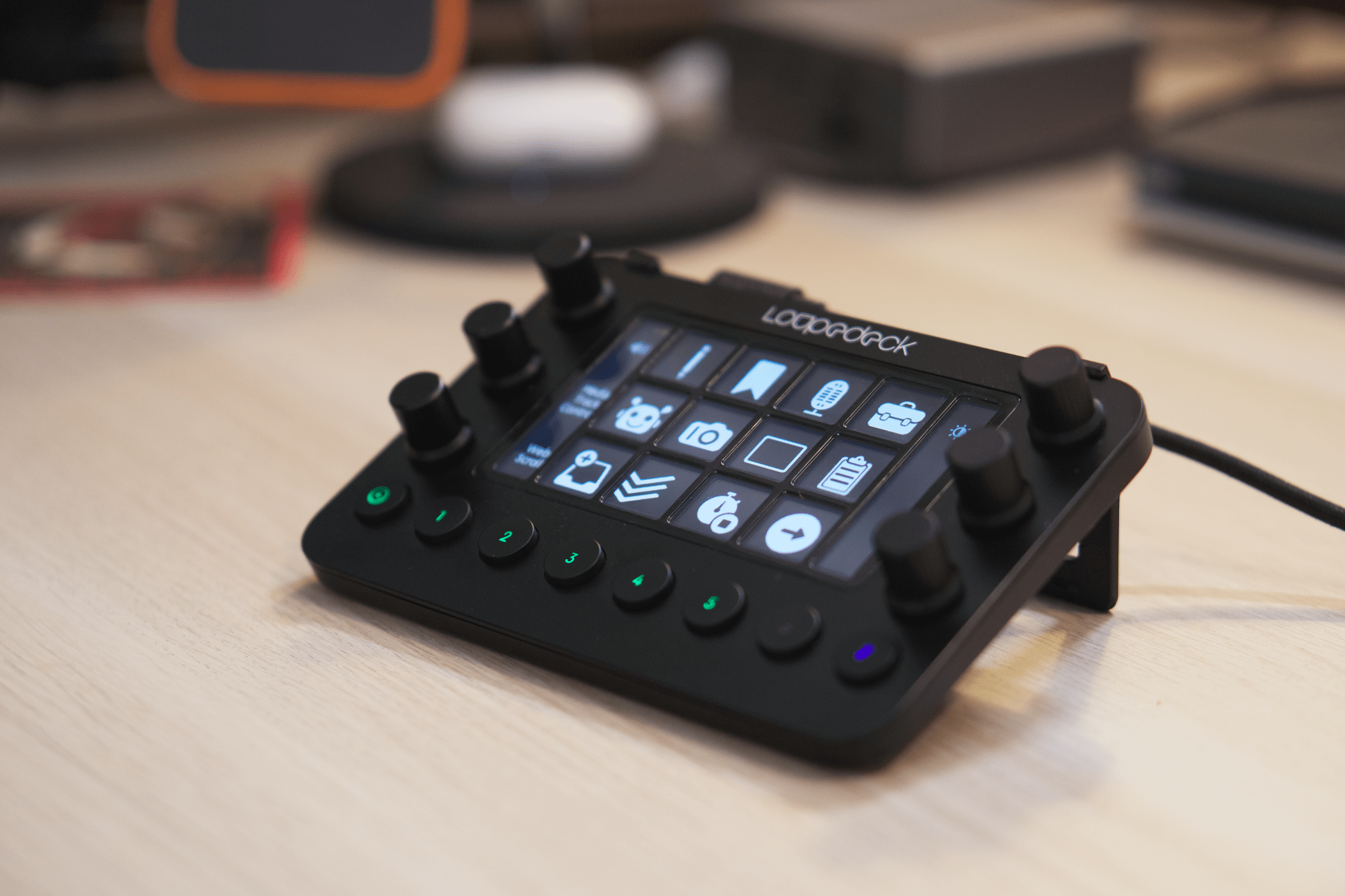 Today, I want to introduce you to a Mac accessory that hasn't gotten much attention in our corner of the Apple tech world: the Loupedeck Live, which I received from Loupedeck a couple of months ago for testing. If you're familiar with Elgato's Stream Deck, you probably already have a general sense of what the Loupedeck Live does: it's a programmable control panel for your Mac that retails for $269. This isn't a copycat product, though. The Loupedeck Live has a unique design and approach to how it controls and integrates with your Mac. It's that unique blend that grabbed me and clicked with the way I work in a way that the Stream Deck never has.
That's not to say the Stream Deck isn't a capable device. Many people have created powerful workflows around it. As I'll get into in more detail below, part of what I don't like about the Stream Deck is its design. I've never liked its clear curved buttons that distort the icons shining through their curved surfaces. I prefer the Loupedeck Live's slimmer profile and the way the physical and touch buttons complement the device's dials. My preference also comes down to the software that lets me set up apps, workspaces, and actions in a task-oriented way that fits with how I work.
The reason I raise the Stream Deck isn't to make point-by-point comparisons. That's been done. Instead, I think it's instructive to keep in mind that there are always alternatives worth considering. Just like discovering an app nobody seems to be using, discovering a new twist on an existing accessory category leads to the sort of interesting remixes of proven and novel technologies that keeps the Mac a vibrant platform.
This story is for Club MacStories+ and Club Premier members only.
Join the Club and get access now.
Already a member? Sign in