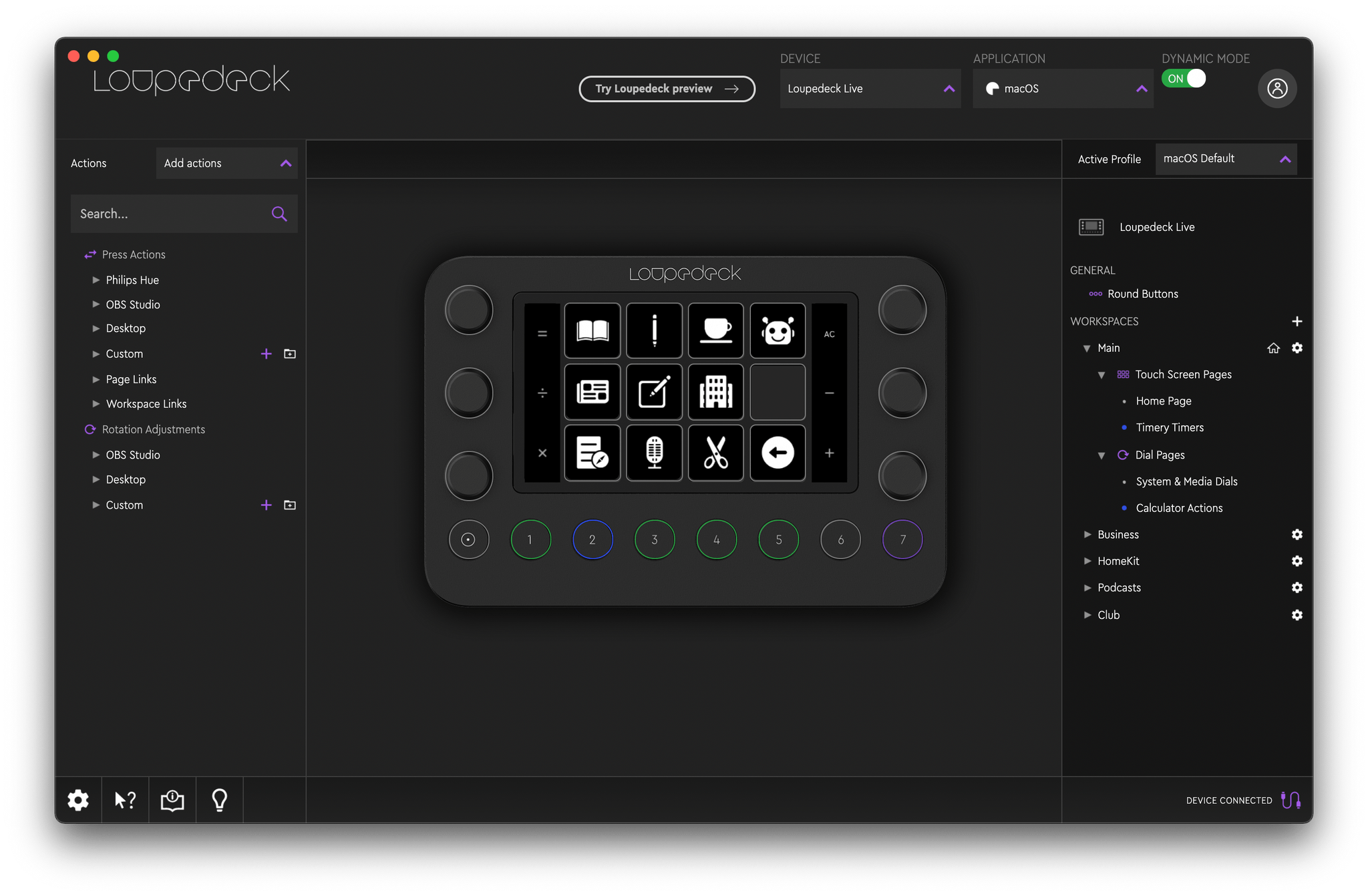 Last month, I kicked off The Macintosh Desktop Experience with a review of the Loupedeck Live, focusing on the hardware and previewing a few of the ways I've been using it since mid-summer. Today I want to go deeper on four scenarios where I've found it works best:
Dashboards: One page that acts as a home base where I start my day, plus project-based dashboards.
App Sets: Collections of apps and webpages I need for particular projects
Keyboard Shortcut Extenders: Pages that surface functionality without having to remember a keyboard shortcut or other series of steps
Simplifying a Complex App: Providing focus in a complex app
This story is for Club MacStories+ and Club Premier members only.
Join the Club and get access now.
Already a member? Sign in