298 — November 19, 2021
Tips and tricks to master your apps and be more productive.

There's hidden power in the Dock items that are generated when you add a shortcut to the Mac's Dock. As I explained earlier this week, the Dock items don't need to remain in your Dock. Remove one and it can still be found hanging out in the Applications folder under your Mac's user name.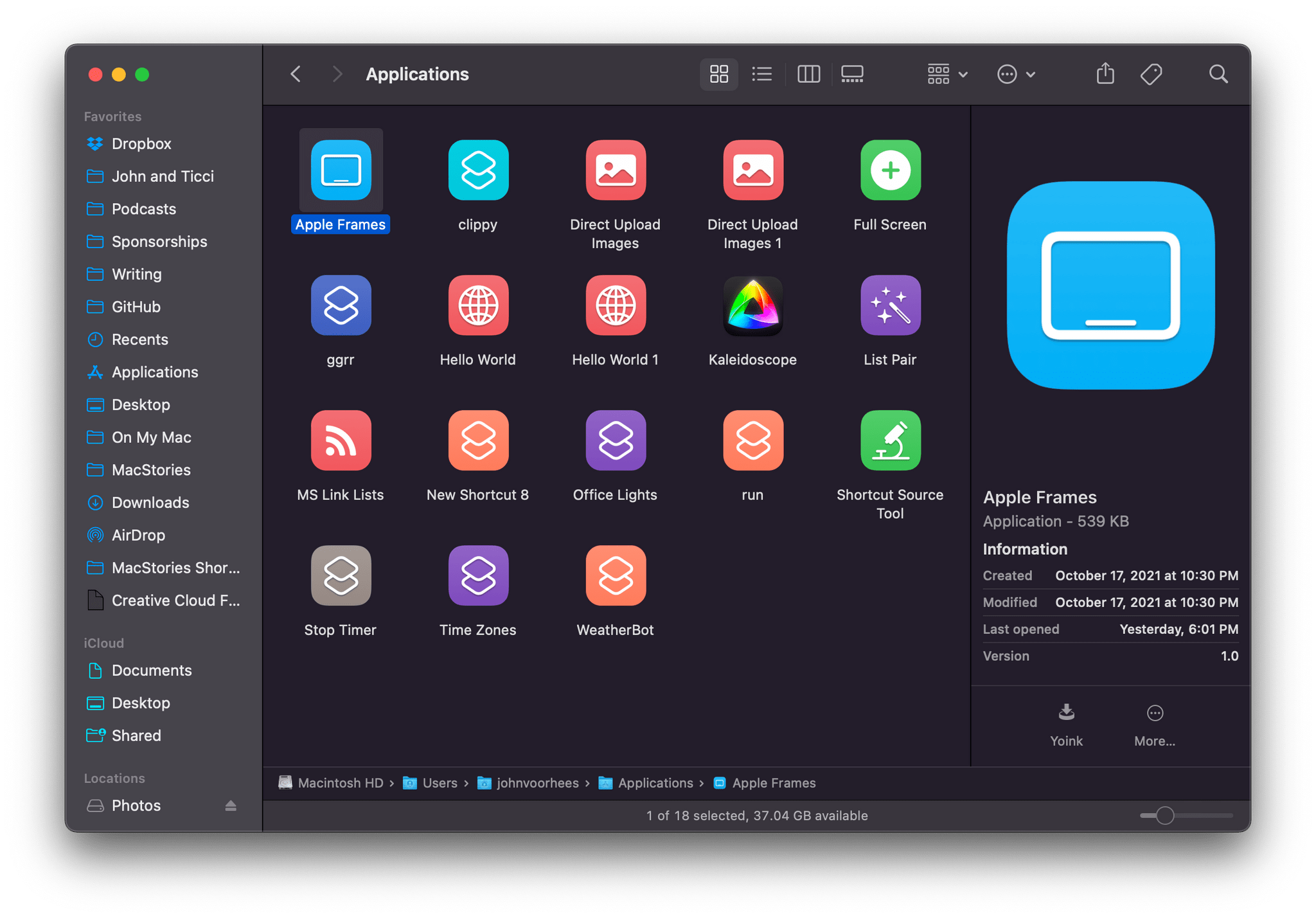 That's not the only simple thing that Dock items enable, though. Although the shortcuts you add to your app aren't exactly apps, they behave like them in many ways, including the way they interact with other apps like Alfred. I've seen Alfred workflows created that can trigger Shortcuts, but I prefer to create a Dock item because I can launch it like any other app in Alfred and use it for other purposes like adding it to my Stream Deck or Loupedeck Live.
This story is for Club MacStories, Club MacStories+, and Club Premier members only.
Join the Club and get access now.
Already a member? Sign in