Monthly Log — July 29, 2022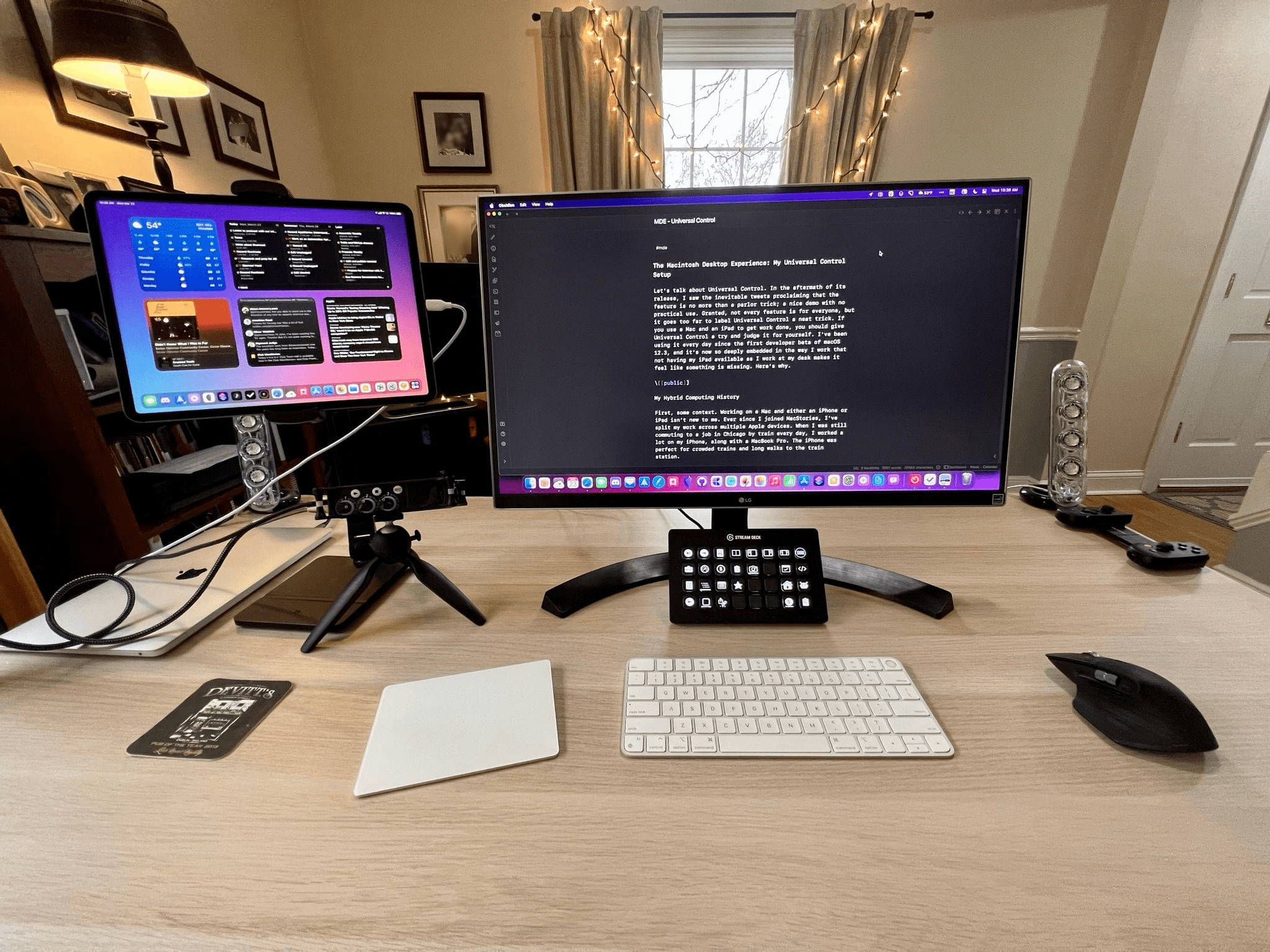 Ever since Universal Control debuted, I've been using my iPad Pro next to my Mac with a dedicated set of Home Screen widgets that give me a quick look at things like the weather, tracked time, calendar events, and upcoming tasks. I like the setup a lot, which is sometimes referred to as an iPad status board, because it adds utility to my setup even when I'm not actively using my iPad. Thanks to Universal Control, when I do want to run an app on my iPad alongside my Mac, it's easy to dive in by clicking on a widget or an app icon or using Spotlight Search. However, since installing iPadOS 16 and macOS Ventura, I've gravitated toward a slightly different and better setup that's focused on Stage Manager instead.
My core desk setup is comprised of a Mac Studio and Studio Display. When the first developer beta of iPadOS 16 was released, my first instinct was to look for an easy way to switch between the Mac Studio and my iPad Pro, using the Studio Display for both. That experiment didn't last long.
This story is for Club MacStories, Club MacStories+, and Club Premier members only.
Join the Club and get access now.
Already a member? Sign in