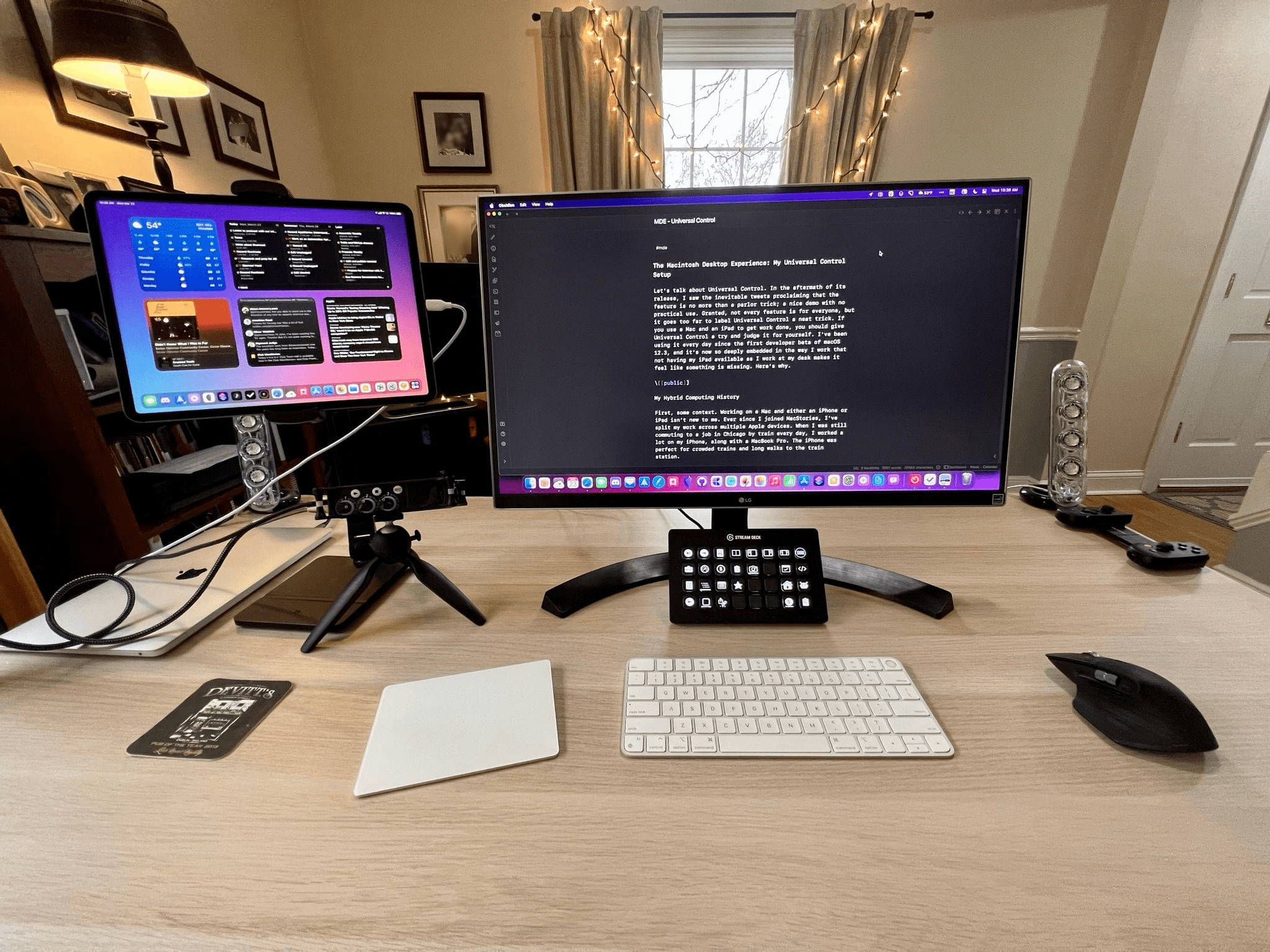 Let's talk about Universal Control. In the aftermath of its release, I saw the inevitable tweets proclaiming that the feature is no more than a parlor trick; a nice demo with no practical use. Granted, not every feature is for everyone, but it goes too far to label Universal Control a neat trick. If you use a Mac and an iPad to get work done, you should give Universal Control a try and judge it for yourself. I've been using it every day since the first developer beta of macOS 12.3, and it's now so deeply embedded in the way I work that not having my iPad available as I work at my desk makes it feel like something is missing. Here's why.
This story is for Club MacStories+ and Club Premier members only.
Join the Club and get access now.
Already a member? Sign in