285 — August 13, 2021
Friends of MacStories share their iPhone, iPad, and Apple Watch Home screens.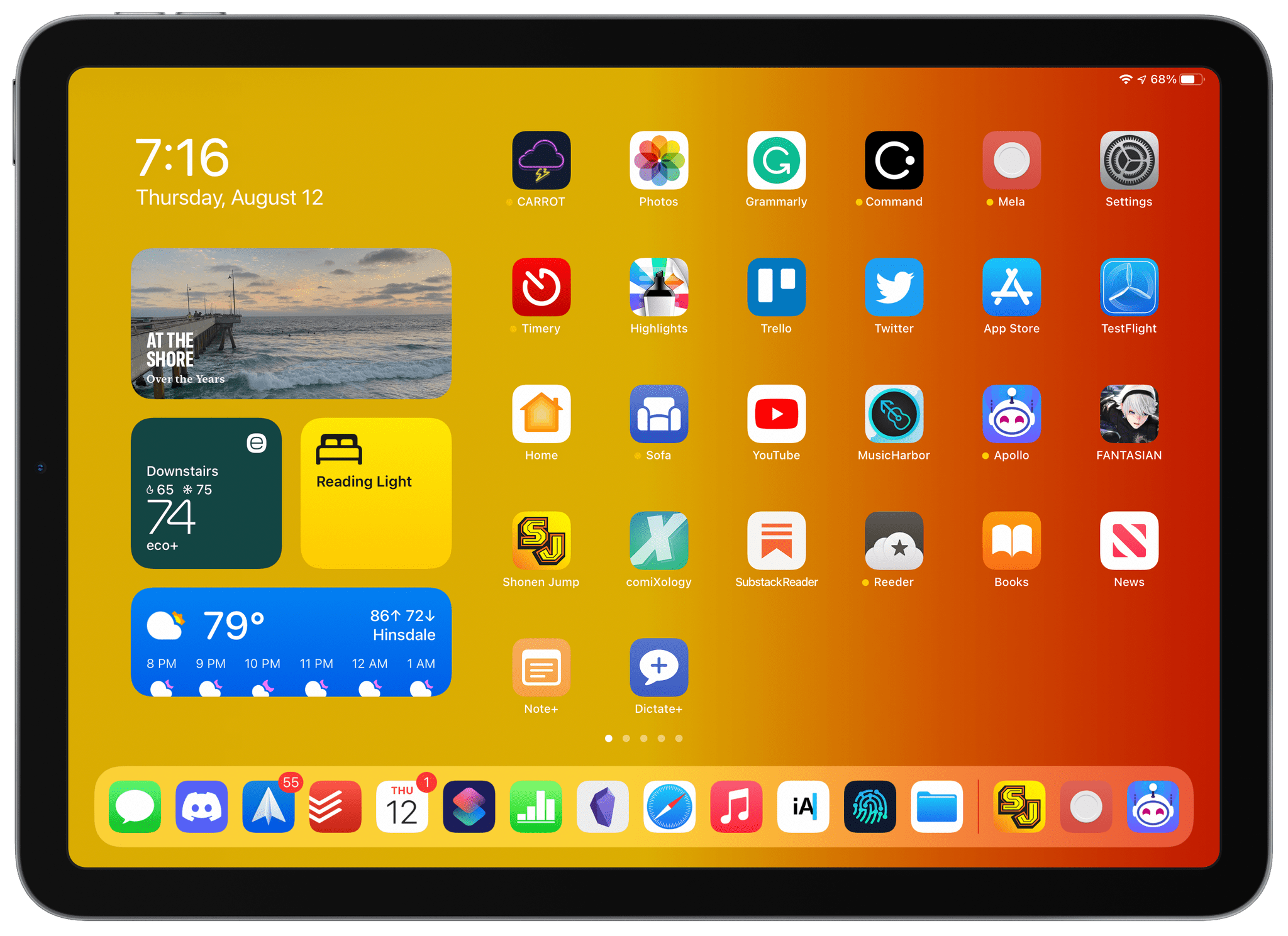 It's been a long time since I shared a Home Screen. In fact, the last time was right after I wrote about the iPad mini. Since then, I gave up my beloved mini to my wife who had a much older model that broke. Not too long after that, I replaced my mini with an iPad Air. What's interesting about the Air is that I use it more often, but generally for shorter periods of time than my 12.9" iPad Pro. The Pro is where I write and do other work for long stretches. However, it's the Air that I grab to catch up on the news and social media, read, and do other lightweight work tasks. It's a hybrid device that bridges work and downtime, which makes its Home Screen more interesting in many ways than either my iPhone or iPad Pro.
This story is for Club MacStories, Club MacStories+, and Club Premier members only.
Join the Club and get access now.
Already a member? Sign in