Monthly Log — November 30, 2021
For the past week, I've been trying to optimize my workflow for quickly capturing notes and ideas in my Dashboard note. As I previously described in my Obsidian setup series on MacStories Weekly, one of the ways I like to reopen my Dashboard note is via a QuickAdd macro, which brings up a list of commands in Obsidian that lets me choose whether I want to reopen the note or add some text to one of its sections. Here's what the macro looks like: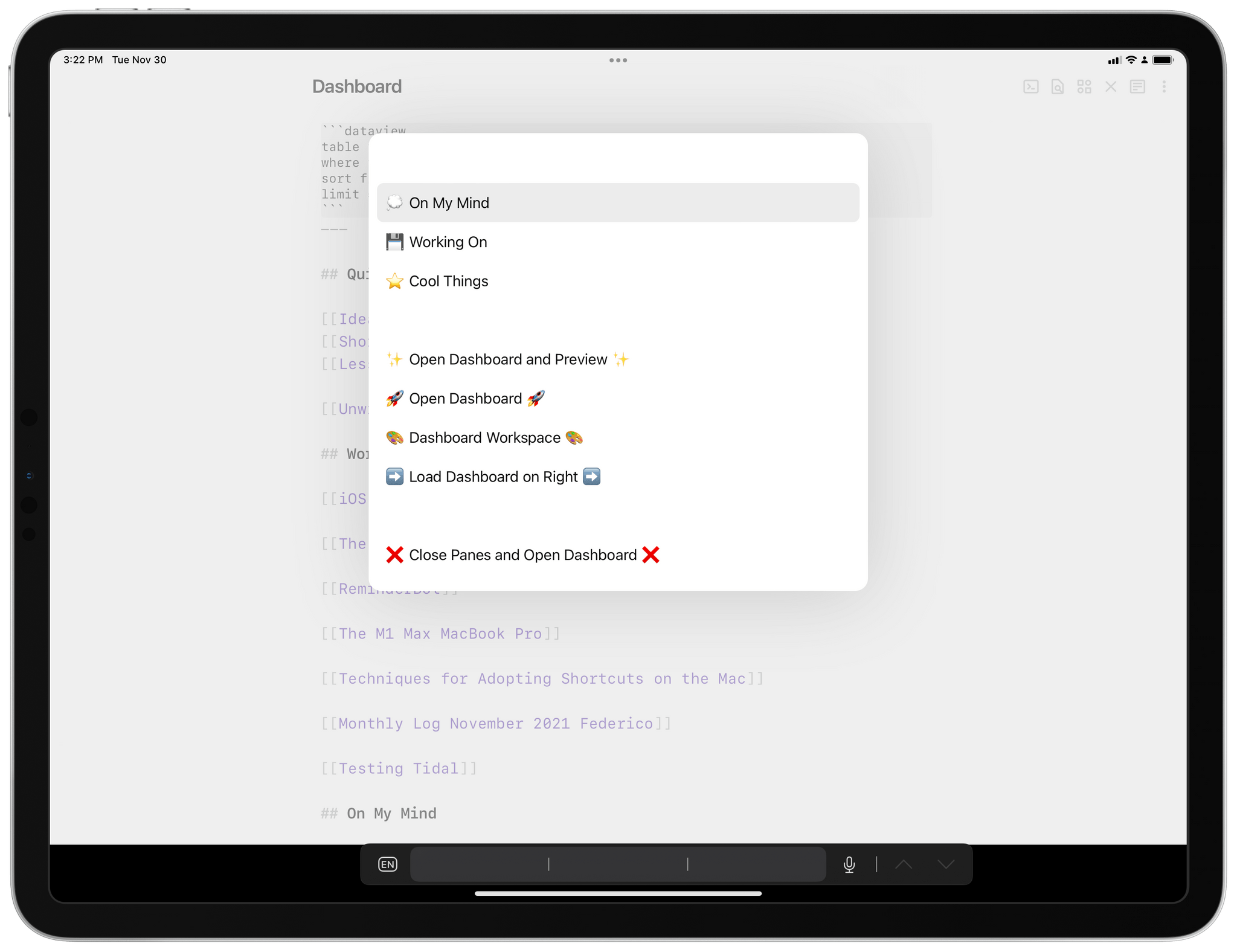 The first three buttons in the list bring up a text prompt powered by QuickAdd that allows me to type some text inside Obsidian. This is a single-line text field that acts as an intermediate step between launching Obsidian and reopening the Dashboard note. Here it is in action:
This story is for Club MacStories, Club MacStories+, and Club Premier members only.
Join the Club and get access now.
Already a member? Sign in