327 — July 1, 2022
Exploring topics beyond our day-to-day coverage.
My recent move was a good opportunity to rethink parts of my setup. As I explained in the Monthly Log, my Mac Studio and Studio Display have all the ports I need, so I've been able to eliminate a hub from my setup, making my desk a lot neater. That led me to consider whether there were ways I could tidy up my workspace in other ways. The results are a few new tricks that I thought I'd share today.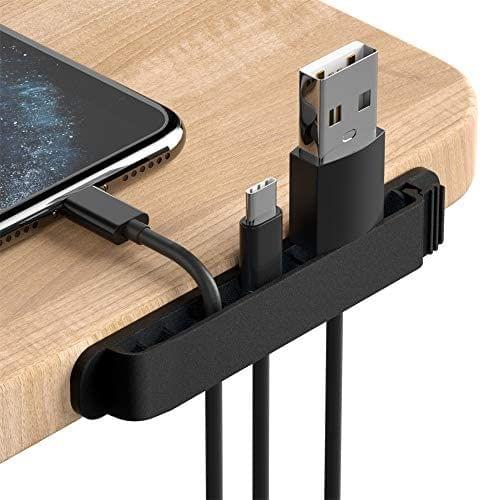 These are simple plastic clips you can stick anywhere you need to organize multiple cables. At the end of my desk, I've got a bookshelf. At the base of the bookshelf is a power strip with a Hyper GaN charger with three USB-C and one USB-C port. I've got three USB-C cables that end in a right-angle connector, a USB-A to Lightning cable, and the power cable for my scanner threaded through a cable clip stuck to the edge of my desk with the double-sided tape that comes with the clip.
This story is for Club MacStories, Club MacStories+, and Club Premier members only.
Join the Club and get access now.
Already a member? Sign in