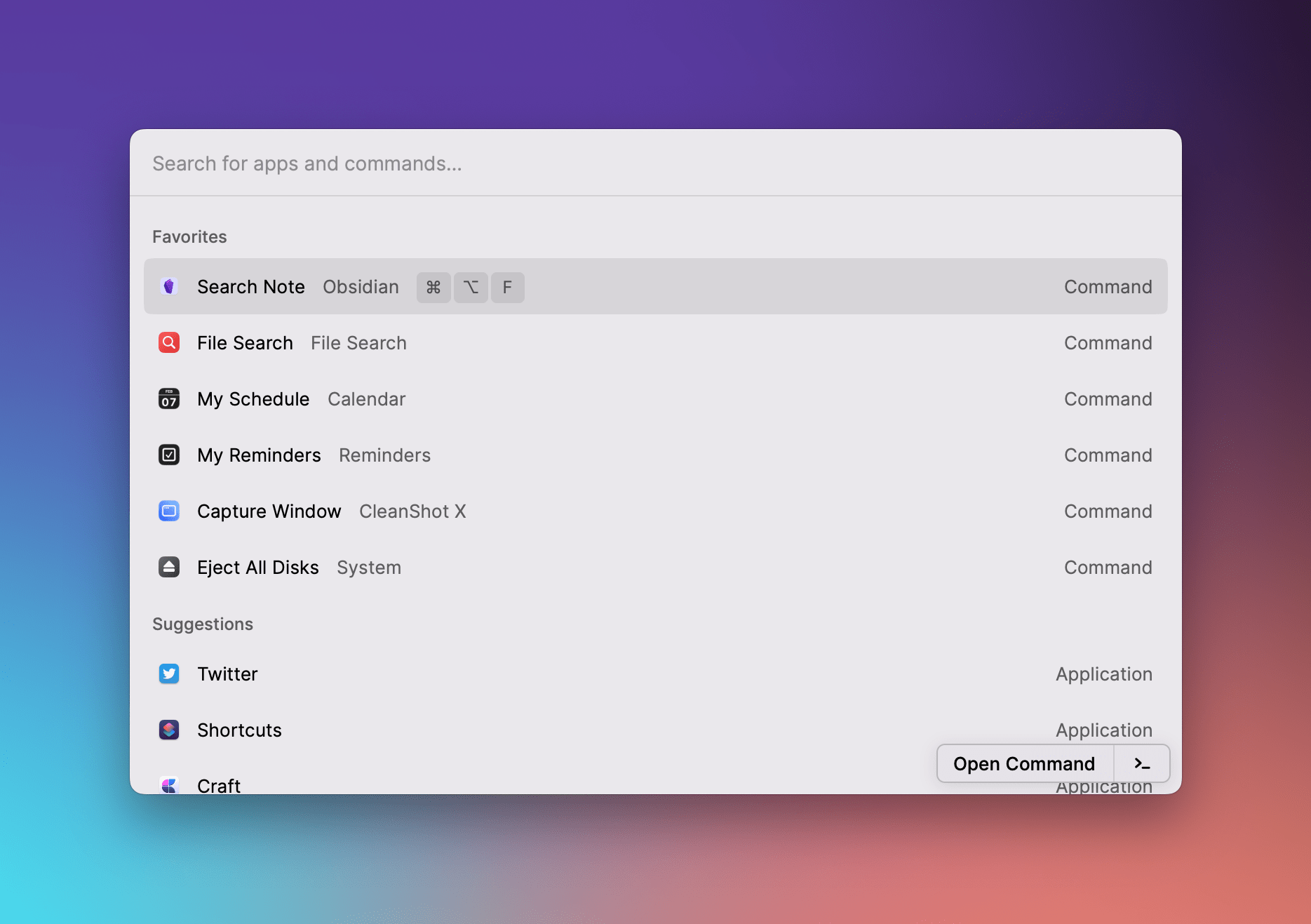 Keyboard-driven app launchers have been a staple of the Mac for a long time. Like a lot of people, my first exposure to these apps was via Quicksilver, an app that was popular in the early 2000s and is still available today. In the years since, I've switched between LaunchBar and Alfred, both of which are excellent. However, for the past couple of months, I've been using Raycast, the app that sponsored our WWDC coverage last year, that's a relative newcomer in the category. Many of Raycast's features will be familiar to users of other launcher apps, but there's something more going on with Raycast. It's a modern take on the category that's heading in new and interesting directions, which is exciting.
The result of the past two months of experiments is that I've switched to Raycast full-time for the foreseeable future. Here's why.
This story is for Club MacStories+ and Club Premier members only.
Join the Club and get access now.
Already a member? Sign in