Monthly Log — September 29, 2022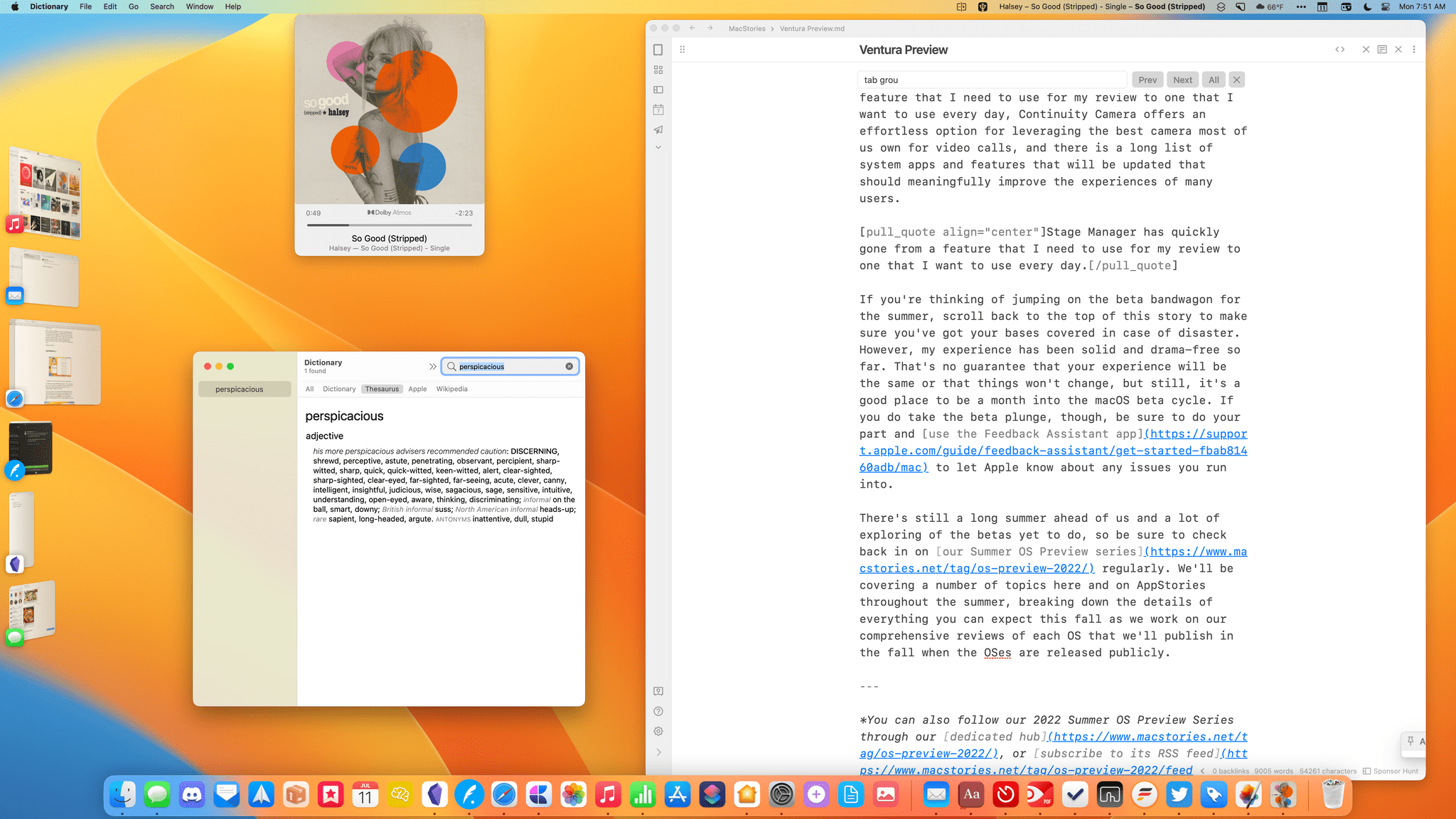 From the start of this summer's beta season, Stage Manager has been as stable on the Mac as it is buggy on the iPad. There are ways the feature could be improved on the Mac, but from a technical standpoint, it's been solid. For a major new UI feature, that would normally be good news for Mac users, and it is to a degree. However, we're at the outset of a new era for the Mac where its fate is tied to the iPad and vice versa. So, while the short-term outlook for Stage Manager looks good for Mac users, Apple's stumble with the feature on the iPad doesn't bode well for them.
In the short term, Mac users have nothing to worry about. Stage Manager works well on the Mac. It's a feature that's not for everyone, but I expect there will be many people who appreciate that it takes care of cleaning up the visual clutter of having a lot of apps open.
This story is for Club MacStories, Club MacStories+, and Club Premier members only.
Join the Club and get access now.
Already a member? Sign in