353 — January 27, 2023
Get help and suggestions for your iOS shortcuts and productivity apps.
Shortcuts Essentials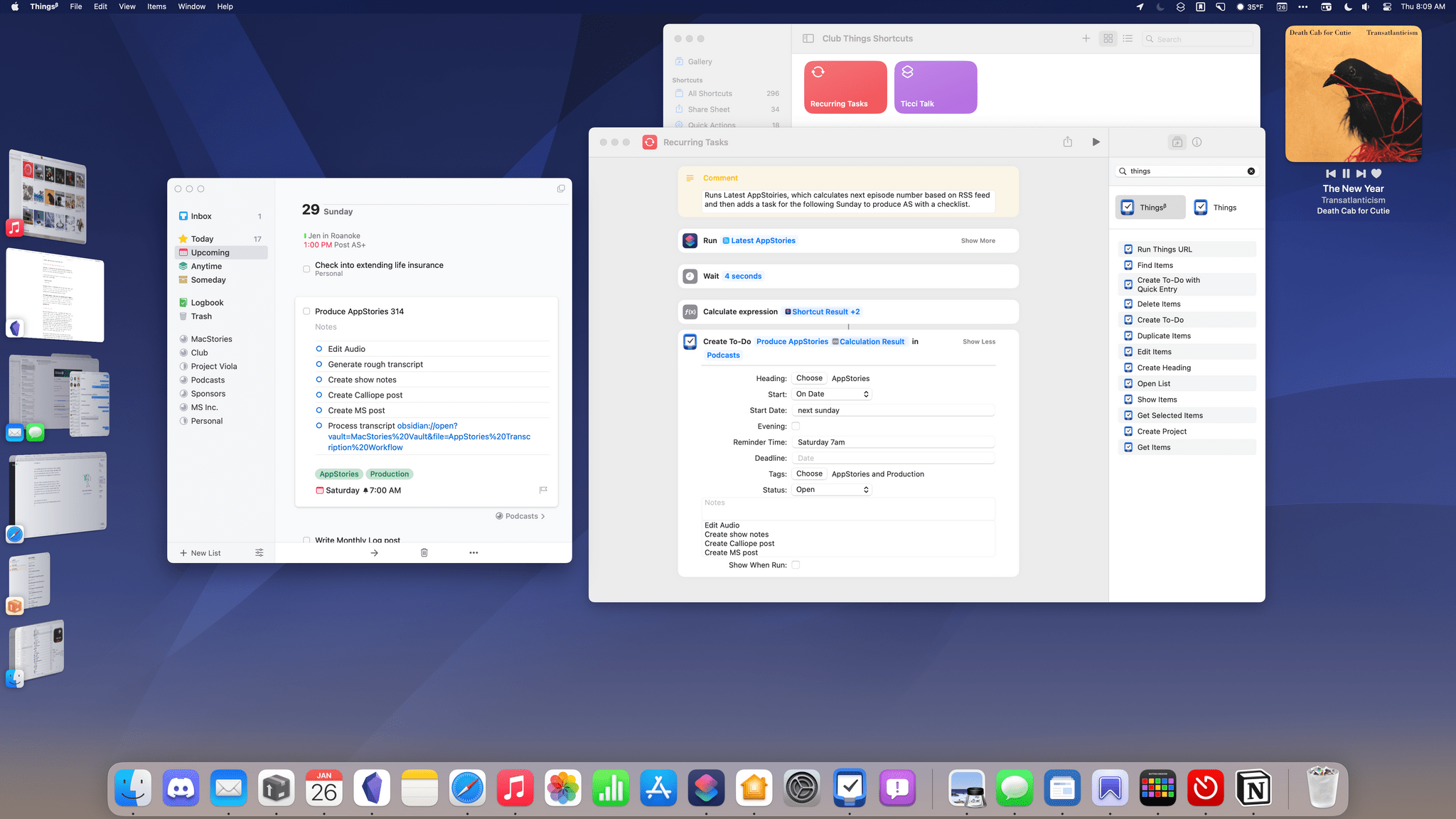 Yesterday, I reviewed the new Shortcuts actions introduced by Things 3.17. It's a fantastic release that greatly expands the ways you can control the app with Shortcuts.
I shared three shortcuts as part of the review, but I have a couple more to add today:
This story is for Club MacStories, Club MacStories+, and Club Premier members only.
Join the Club and get access now.
Already a member? Sign in