370 — May 26, 2023
Great apps, accessories, gear, and media recommended by the MacStories team.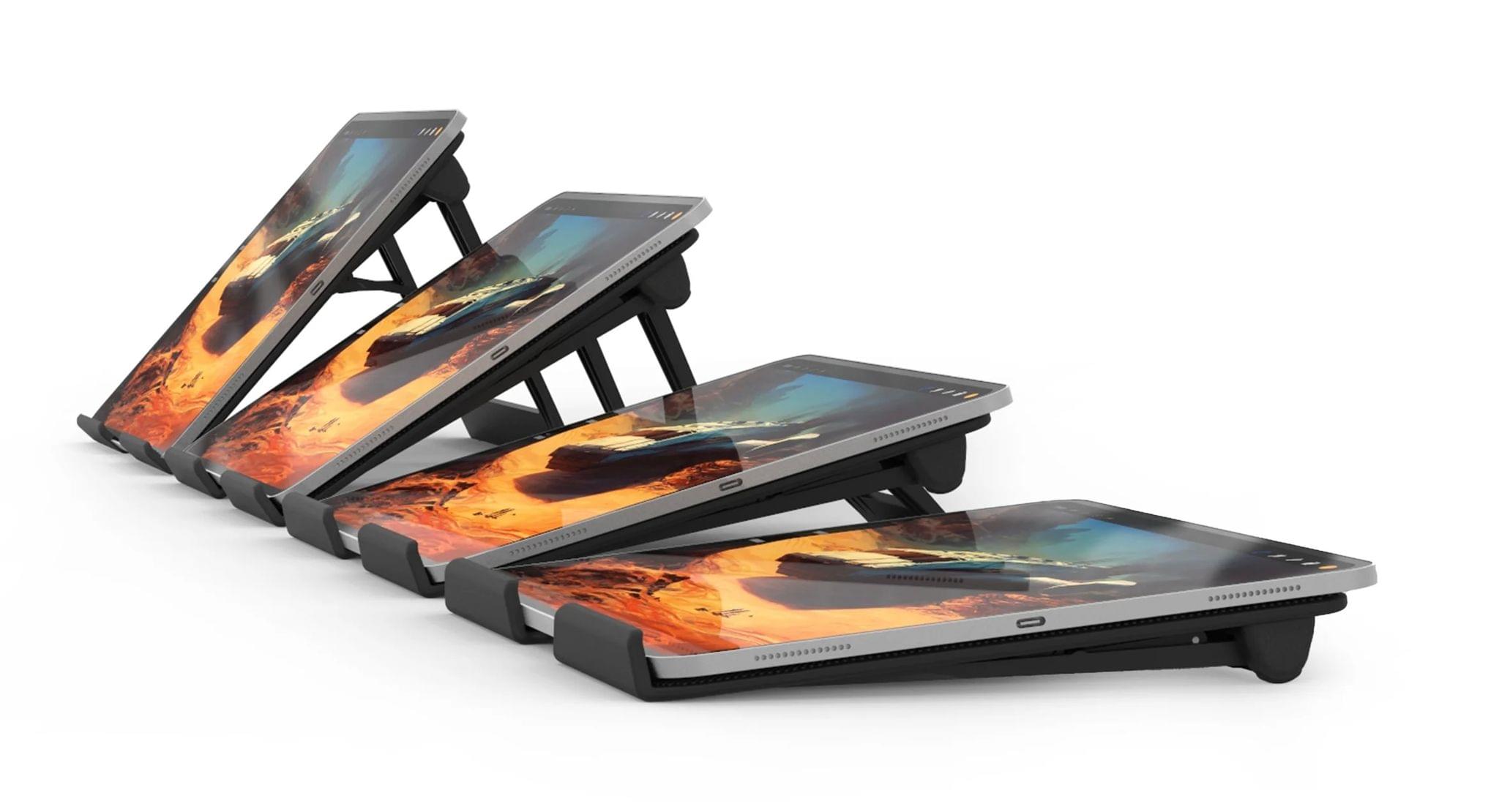 It's been a while since I recommended an accessory of any kind, so today, I thought I'd pass along my experiences with the ElevationLab DraftTable V2, a shallow-angle iPad stand that I've been using since earlier this week. I'm not much of an artist, but Logic Pro and Final Cut Pro for iPad inspired me to spend more time working on my iPad. I had hoped to get the stand before I reviewed both apps, but it came the day after, so it wasn't until I edited this week's MacStories Unwind+ that I had a chance to try it.
I immediately fell in love with this stand. There are two versions available. One includes only the stand, and the other adds an Apple Pencil holder and wrist rest. I bought the one without the accessories that costs $79.99. That's on the expensive side, but you're paying for one of the sturdiest stands I've ever tried. The base that the iPad sits on is made of steel coated with a bumpy silicone coating to protect the finish of your iPad. Along the bottom is a narrow shelf to hold the bottom edge of your iPad.
This story is for Club MacStories, Club MacStories+, and Club Premier members only.
Join the Club and get access now.
Already a member? Sign in