302 — December 17, 2021
Tips and tricks to master your apps and be more productive.
One of the many powerful options of Shortcuts on the Mac is running your shortcuts on a schedule using an app like BetterTouchTool. One category of shortcuts where this is especially handy is with monitoring HomeKit accessories. To do this, I typically set up a Repeating or Time Based Trigger in BetterTouchTool to run whatever shortcut I want to schedule.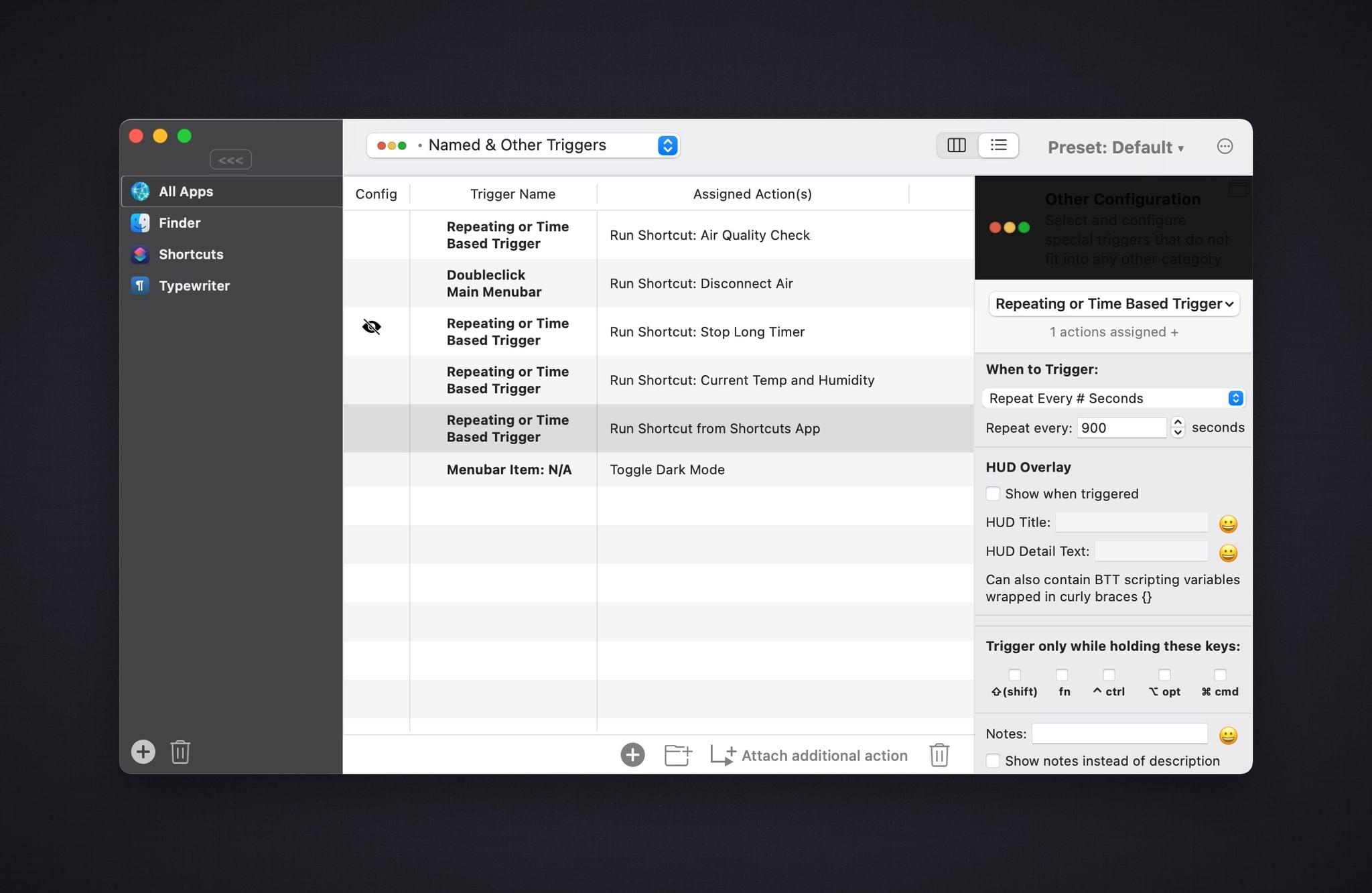 However, the trouble is this technique only runs the shortcut on your Mac. That's fine if you're using your Mac, but it doesn't address those times when you are away from your Mac and need to do something. Running a shortcut on your Mac won't send a notification to your iPhone or iPad, so you need a way to bridge the two systems.
This story is for Club MacStories, Club MacStories+, and Club Premier members only.
Join the Club and get access now.
Already a member? Sign in