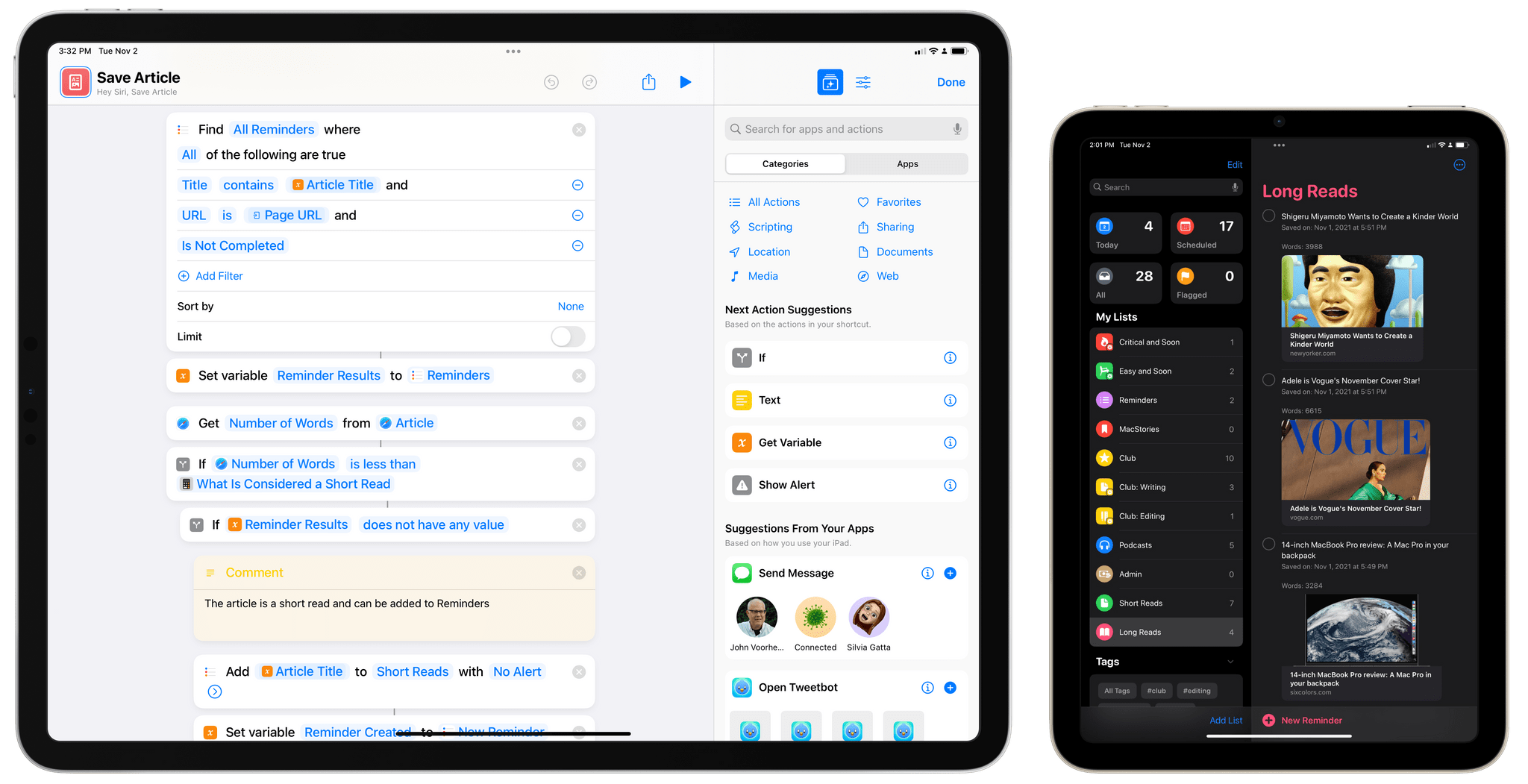 Hello everyone, and welcome to the second lesson of the Automation Academy for Club MacStories+ and Club Premier members. In the first lesson, I covered the new Files actions in iOS and iPadOS 15, explaining how the deeper integration supported by Apple this year enables the creation of more advanced workflows that deal with saving files into specific folders, retrieving them, or, broadly speaking, automating the Files app. In the following weeks, I also highlighted examples of Files-based shortcuts created by members as part of my assignment for the Automation Academy.
In this second lesson, I'm covering another set of actions that showcase the advantages of Apple's built-in apps: the Reminders actions. There's an important difference between Reminders and Files actions: despite the additions to the Reminders app this year, its actions haven't been updated at all. While the lack of support for tagging reminders in Shortcuts is disappointing, there is still a lot that can be done with Reminders actions in the Shortcuts app, especially when you consider options that were added in the past two years such as image attachments, rich links, and subtasks.
That's my goal for this lesson: I'll cover the basics of Apple's native Reminders actions in Shortcuts and explain their limitations, but then I'll switch gears and demonstrate some advanced (and unexpected!) implementations of Reminders, powered entirely by Shortcuts.
This is going to be a fun one. Grab your note-taking app of choice, and let's get started.
This story is for Club MacStories+ and Club Premier members only.
Join the Club and get access now.
Already a member? Sign in