297 — November 12, 2021
Get help and suggestions for your iOS shortcuts and productivity apps.
Shortcuts Essentials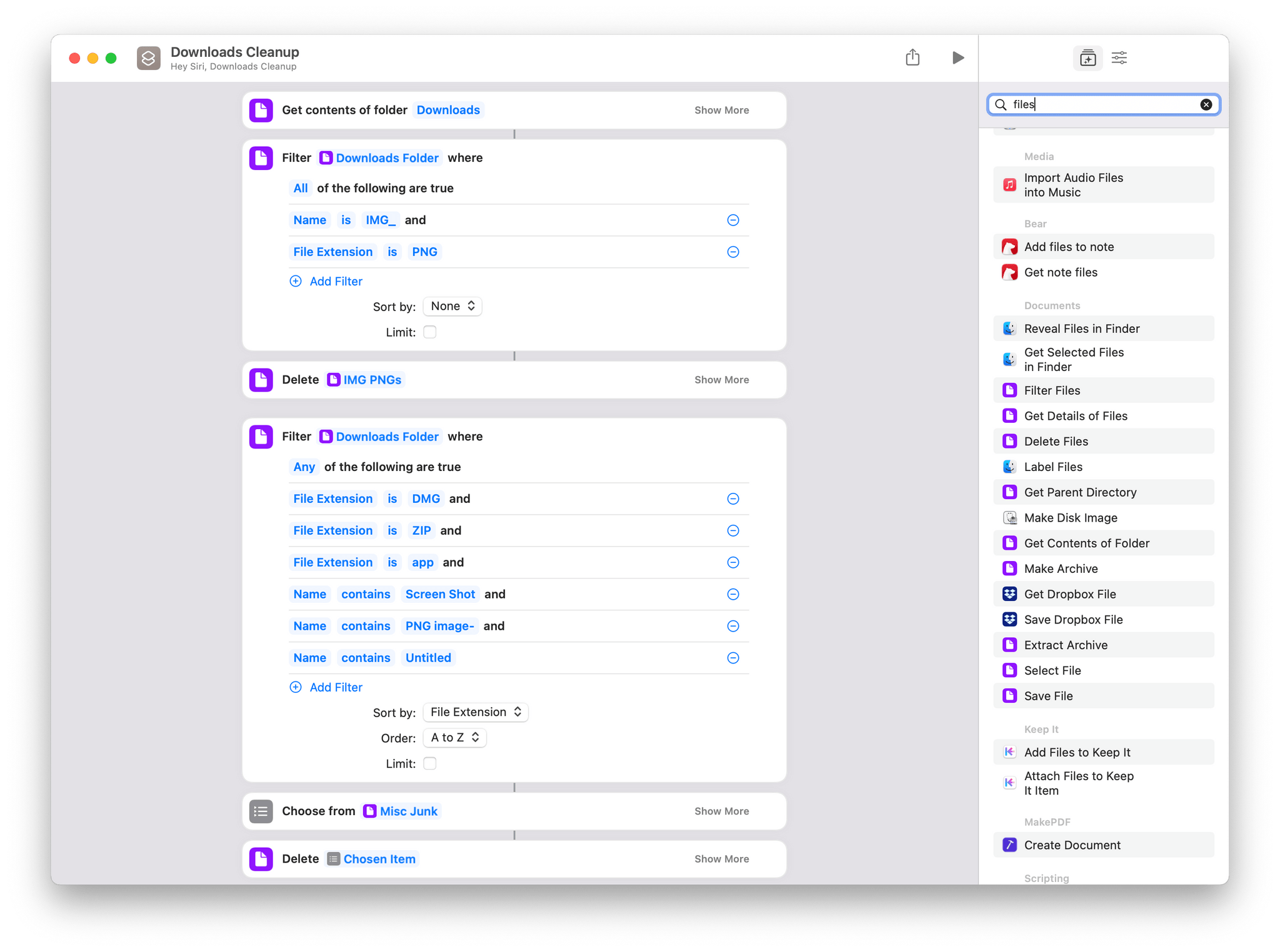 One of Shortcuts for Mac's strengths is its wide variety of file and Finder actions. The actions let you do things like fetch specific files and the contents of folders, plus select, open, move, archive, extract, label, filter, rename, and delete files. It's a deep toolbox of actions thanks, in part, to Automator, which contributed a long list of actions to Shortcuts for Mac.
There's a lot that can be accomplished with Shortcuts' file and Finder actions when combined with other actions, but even on their own, there's a lot you can do with them. A good example is folder cleanup. I often drop miscellaneous temporary files like screenshots in Downloads, which also gets clogged with files I've downloaded using Safari and my email client. That made Downloads a perfect playground for trying some of Shortcuts' file actions.
This story is for Club MacStories, Club MacStories+, and Club Premier members only.
Join the Club and get access now.
Already a member? Sign in