336 — September 17, 2022
Exploring topics beyond our day-to-day coverage.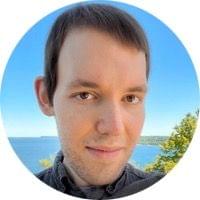 Apple's decision to stagger the release of iOS 16 and iPadOS 16 meant that the illustrations for this year's review needed to highlight just one device. That constraint turned out to be a catalyst for creativity and the first driving force behind the composition and style of this year's artwork.
This story is for Club MacStories, Club MacStories+, and Club Premier members only.
Join the Club and get access now.
Already a member? Sign in