289 — September 10, 2021
Friends of MacStories share their iPhone, iPad, and Apple Watch Home screens.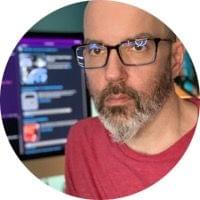 Twitter: scottaw; Web: scottwillsey.com. Semiconductor industry old man, sometime programmer and Linux admin, full time iPad Pro and Mac afficianado.
I have been all in on the iPad since getting myself an iPad Air 3rd generation and then graduating to a 2020 12.9" iPad Pro and now a 2021 12.9" M1 iPad Pro. Like all iPad Pro power users, I've been alternately frustrated by the narrative that you can't get work done on an iPad and Apple's seeming desire to give people reasons to keep saying it. iPadOS 15 has been a big step forward for me then, enabling me to take better advantage of the amazing hardware that I paid dearly for. The new Home Screen is a big part of that.
This story is for Club MacStories, Club MacStories+, and Club Premier members only.
Join the Club and get access now.
Already a member? Sign in