278 — June 25, 2021
Get help and suggestions for your iOS shortcuts and productivity apps.
Shortcuts Essentials
I was recently reorganizing my Home Screen as part of new things I'm trying with iOS and iPadOS 15, and I realized Timery's largest available widget for saved timers couldn't hold all the saved entries I wanted. I've been tracking my time using Toggl and the excellent Timery app for the past couple years, and I'm a big fan of the app's ability to save your frequently used timers as presets. I like to keep my structure of timers consistent, and I'm a heavy user of projects, tasks, descriptions, and tags in Timery. For context, here's what my Saved Timers page looks like in the app: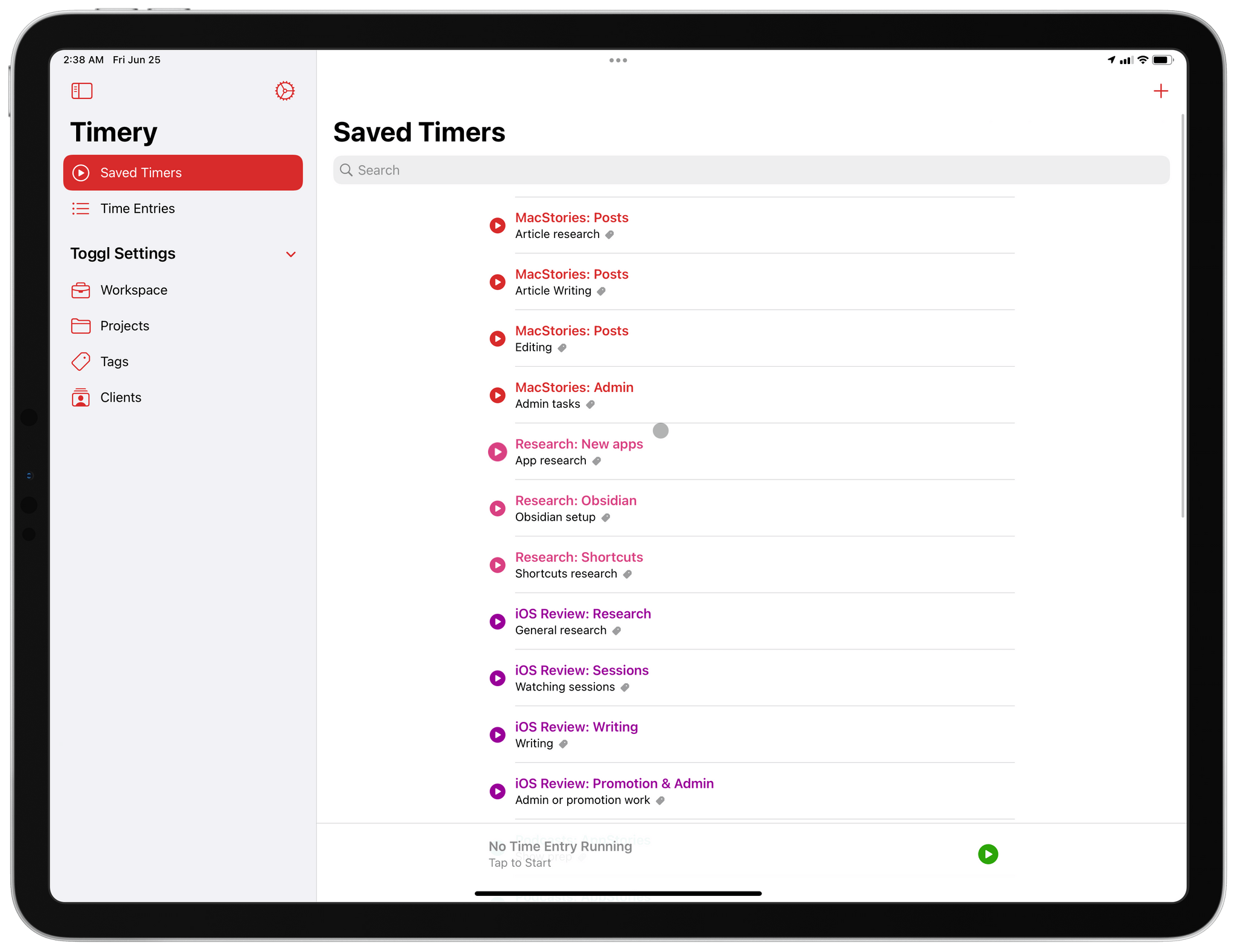 As you can tell from the size of the scroll bar on the right side of the page, I have a lot of saved timers. Maybe this defeats the purpose of a handful of presets, but what can I say – I'm a busy guy working on two massive projects at the moment, and I don't like to start new timers manually each time and end up with multiple entries that have slightly different descriptions or tags between them. Thanks to saved timers, all my timers are consistent at the end of the year, which allows me to reliably filter reports by tags, tasks, or other fields. But as you can see in the screenshot of my work-in-progress iPad Home Screen below, the biggest Timery widget from the iOS 14 version of the app can only hold up to 10 saved timers – considerably fewer than I have saved in the app:
This story is for Club MacStories, Club MacStories+, and Club Premier members only.
Join the Club and get access now.
Already a member? Sign in