292 — October 1, 2021
Members of Club MacStories share their computing setups.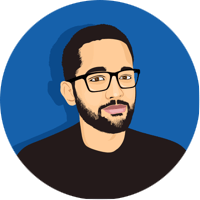 Setups
Justin C. Twitter: @jcoleman. Apple Fanboy. Film buff. Proud dog dad. Currently living in Philadelphia, PA but hoping to move back home to Austin, TX soon!
When we moved to Philadelphia in the middle of the pandemic I knew I needed to improve my work from home setup. I was working with my MacBook Pro screen and a 1080p 20-inch monitor that my job provided. So I took a deep dive into desk setup and office design subreddits to get inspired and find the best products. I think what I ended up on is both pleasing to the eye and also very functional for my needs.
This story is for Club MacStories, Club MacStories+, and Club Premier members only.
Join the Club and get access now.
Already a member? Sign in