291 — September 25, 2021
Exploring topics beyond our day-to-day coverage.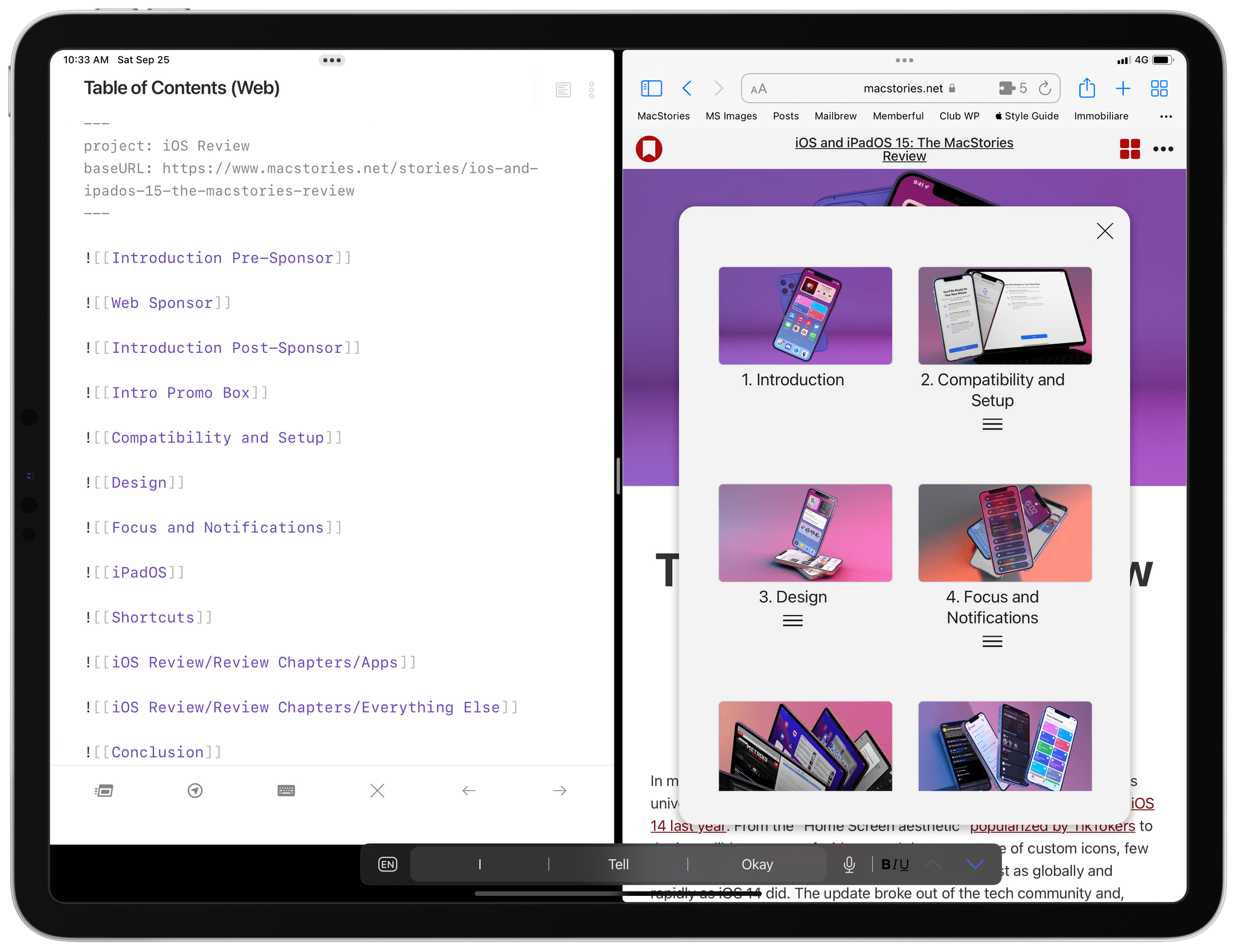 As you may have guessed from my previous columns here on MacStories Weekly over the past few weeks, this year I completely changed my setup for researching, writing, and editing the iOS and iPadOS review. For the first time since I started doing these reviews with iOS 9 in 2015, I didn't use a mind map. Instead, the entire review was researched, written, edited, and compiled for two different platforms (web and EPUB) using Obsidian.
In this year's Making Of story, I'll be taking a look at the centralized setup I've built, plugins and shortcuts I've used along the way, and share some useful tips on how you can approach writing projects of similar scale with Obsidian. Let's dive in.
This story is for Club MacStories, Club MacStories+, and Club Premier members only.
Join the Club and get access now.
Already a member? Sign in