314 — April 1, 2022
A brief chat with friends of Club MacStories.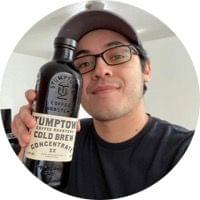 What inspired you to make Music Widget, which recreates the iTunes Dashboard widget from OS X as a standalone remote control app for Apple Music?
Back in 2019, I began working on a side project for my vision of what a Music app should be on macOS. This app was supposed to be nothing more than just the UI as I knew the APIs weren't there to build a full Music app replacement.
Before I knew it, I realized that I could use the iTunesLibrary framework to load my Music library and at least mock a full-fledged Music app. Soon after, I realized I could build a "Player" class using AVFoundation to play my local track files but with severe limitations. This player could only reproduce local tracks, meaning, files stored on my Mac. Second, it could only play non-DRM files – so no Apple Music downloaded tracks.
This story is for Club MacStories, Club MacStories+, and Club Premier members only.
Join the Club and get access now.
Already a member? Sign in