298 — November 19, 2021
A brief chat with friends of Club MacStories.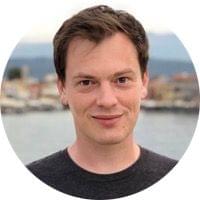 BetterTouchTool can run shortcuts itself and includes a long list of actions for building shortcuts. What are some of the ways you expect users to integrate your app with Shortcuts?
That is a great question but also one I cannot really answer. I have been working on BetterTouchTool for many years and have given users the ability to create many cool things, however I've never provided concrete usage suggestions. Sometimes I think "why did I add this action, nobody will ever use this", but then a time comes where the action breaks (due to my error or a macOS bug) and almost immediately, users will tell me they have been using it for X and Y and really need it back ASAP. People are really creative and their needs differ a lot depending on what they do with their Macs.
That's why I just tried to expose as many actions as possible to Shortcuts. I do not know how people will use them, but I'm sure they will and I will continue to add more.
This story is for Club MacStories, Club MacStories+, and Club Premier members only.
Join the Club and get access now.
Already a member? Sign in