324 — June 11, 2022
Exploring topics beyond our day-to-day coverage.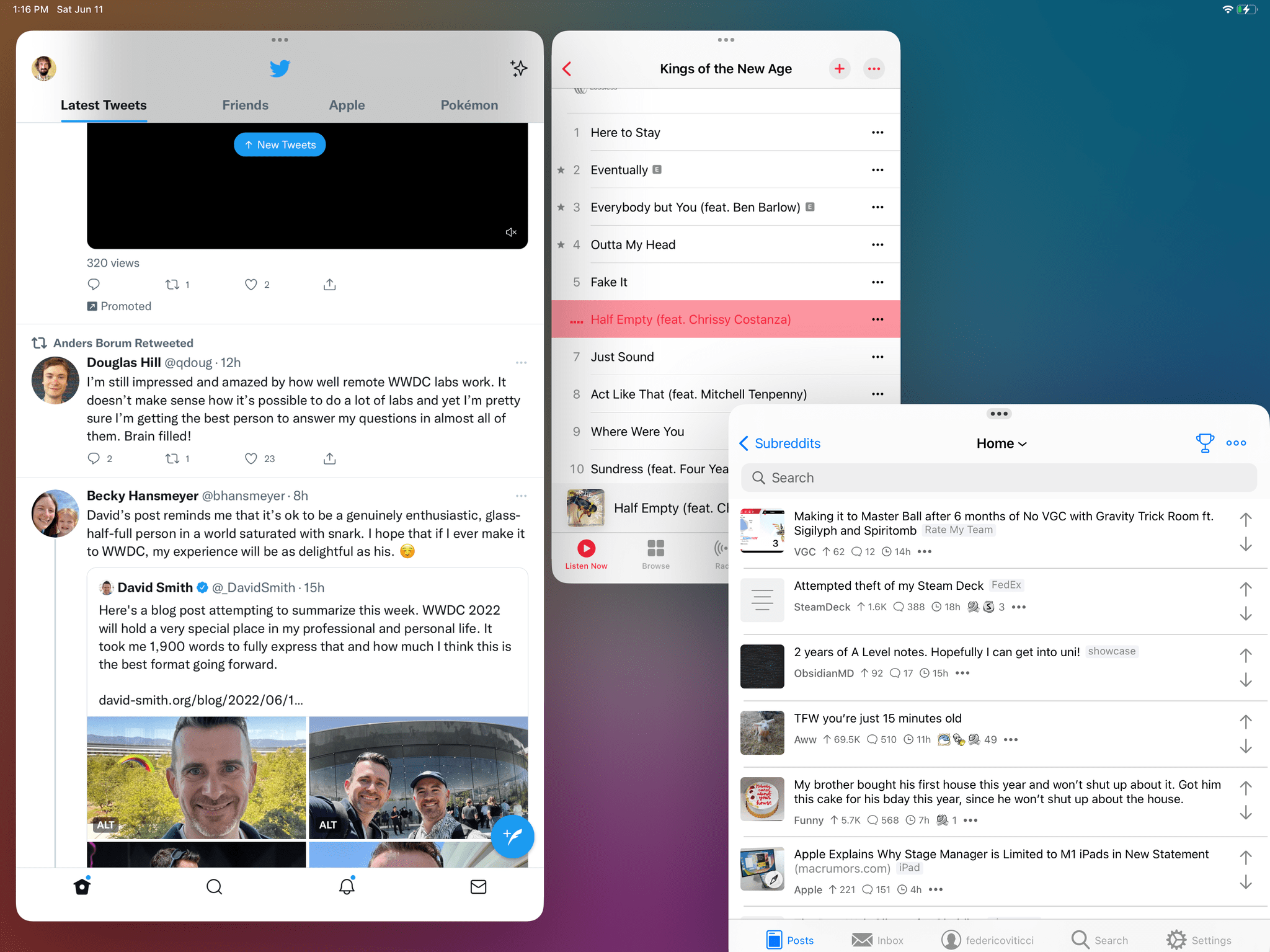 WWDC 2022 is now behind us, and, as expected, one of the most important announcements from the conference was the brand new multitasking mode for macOS Ventura and iPadOS 16 called Stage Manager. As I explained in my story, Stage Manager represents a major leap forward for iPad multitasking, marking the arrival of a desktop-class multitasking system where you can spawn multiple windows inside the same workspace, make them overlap, and even resize them.
I spent the past few days using Stage Manager on my iPad Pro and filing early feedback about bugs I've encountered so far and ideas that I've had while using it. But I also have some big-picture questions about Stage Manager for iPad and where it goes from here during the summer beta cycle. Allow me, then, to ask these questions just as WWDC comes to an end.
This story is for Club MacStories, Club MacStories+, and Club Premier members only.
Join the Club and get access now.
Already a member? Sign in