323 — June 3, 2022
Exploring topics beyond our day-to-day coverage.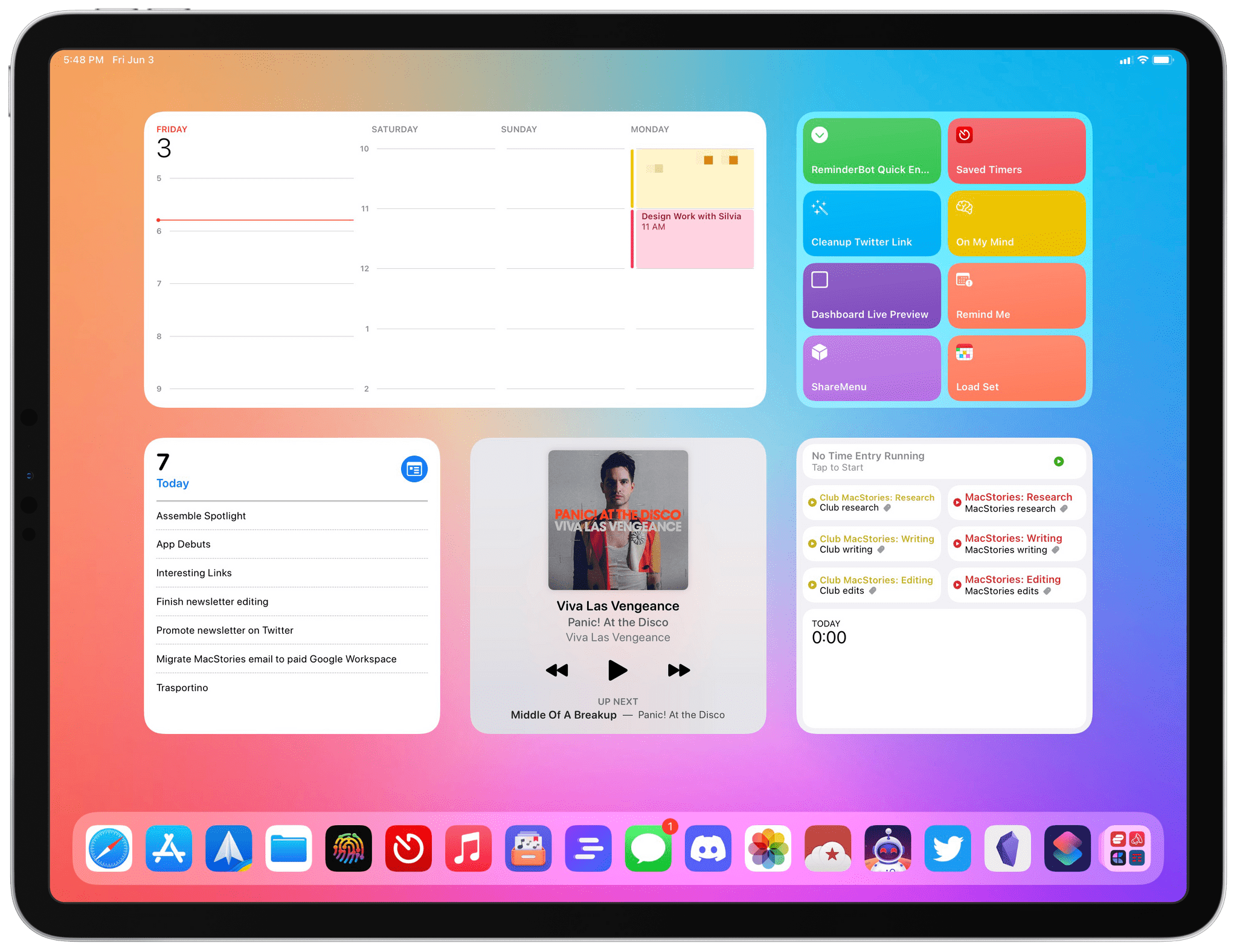 WWDC starts Monday, and if you've been on Twitter or read Apple-centric blogs at all in the past week, you should know that one of the leading rumors at the moment is the possibility of Apple introducing a brand new 'pro mode' for iPadOS 16 featuring entirely rebuilt multitasking with a new design and more options in the app switcher, more control over Split View, and, potentially, the ability to freely resize app windows.
As I wrote in my Mac story earlier this week, despite my experiments with macOS over the past six months, I continue to believe the iPad has the potential to be Apple's most versatile computer because of its inherently modular approach…with the right software behind it. So, obviously, the idea of iPadOS being on the verge of its biggest update yet for power users is extremely interesting to me, and it lines up with my expectation that 2022 will be a make-or-break year for many iPad users out there.
This story is for Club MacStories, Club MacStories+, and Club Premier members only.
Join the Club and get access now.
Already a member? Sign in