292 — October 1, 2021
Tips and tricks to master your apps and be more productive.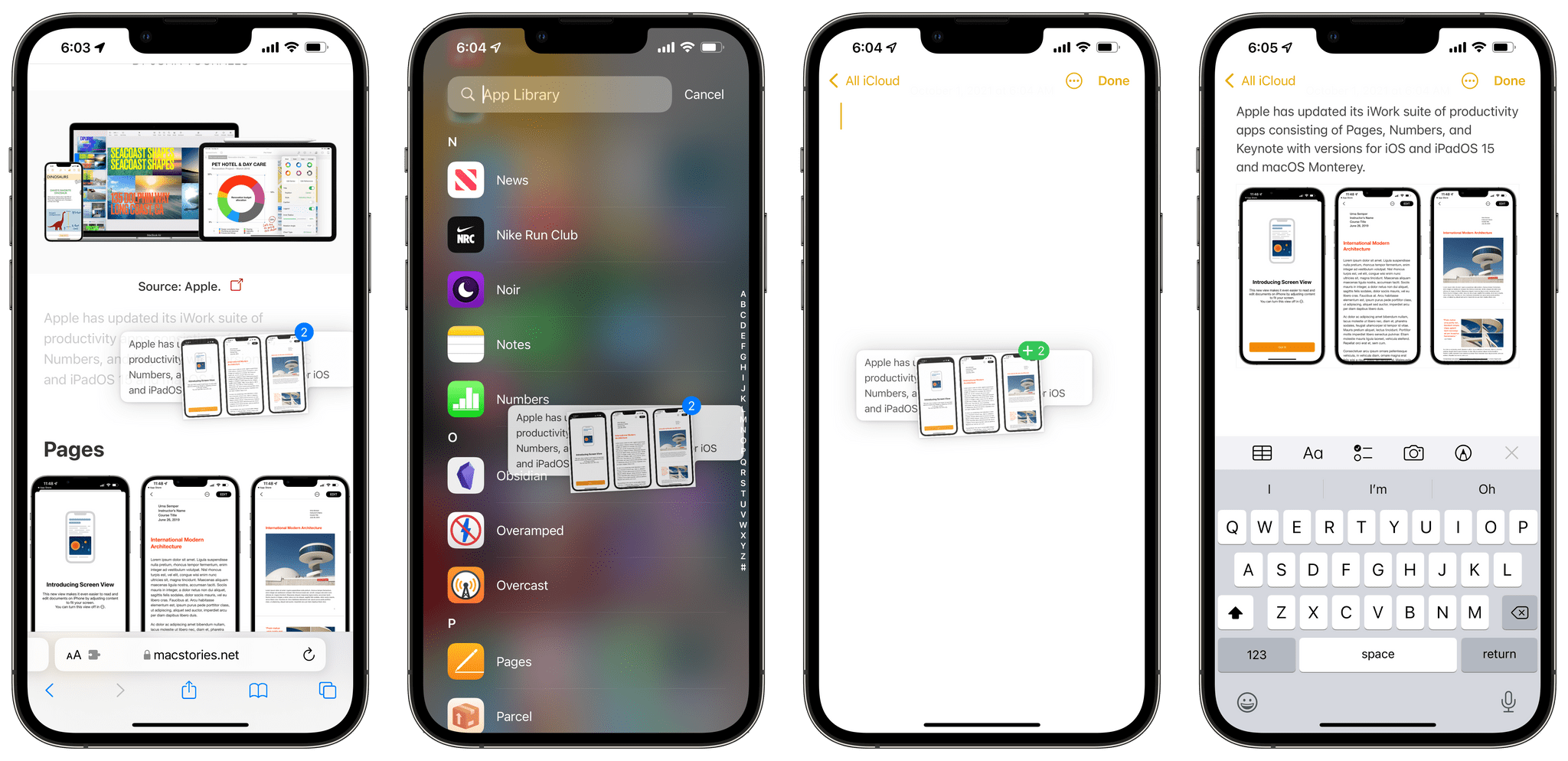 With iOS 15, you can now drag and drop text, images, and links between different iPhone apps. This has been possible on the iPad since iOS 11 and could be accomplished in the same app on the iPhone since 2017 as Federico explained in his iOS and iPadOS 15 review. As with the iPad, you can long-press an item on your iPhone to pick it up and then tap other items with another finger to add them to your drag stack. Next, navigate to another app like Files or Photos that can accept the type of content you've picked up and drop it. The process is identical to the iPad and no harder, except for the fact that iPhone screens are smaller than iPads. Having had this on the iPad for a long time now, dragging and dropping content into Messages and other apps has already become second nature to me.
This story is for Club MacStories, Club MacStories+, and Club Premier members only.
Join the Club and get access now.
Already a member? Sign in