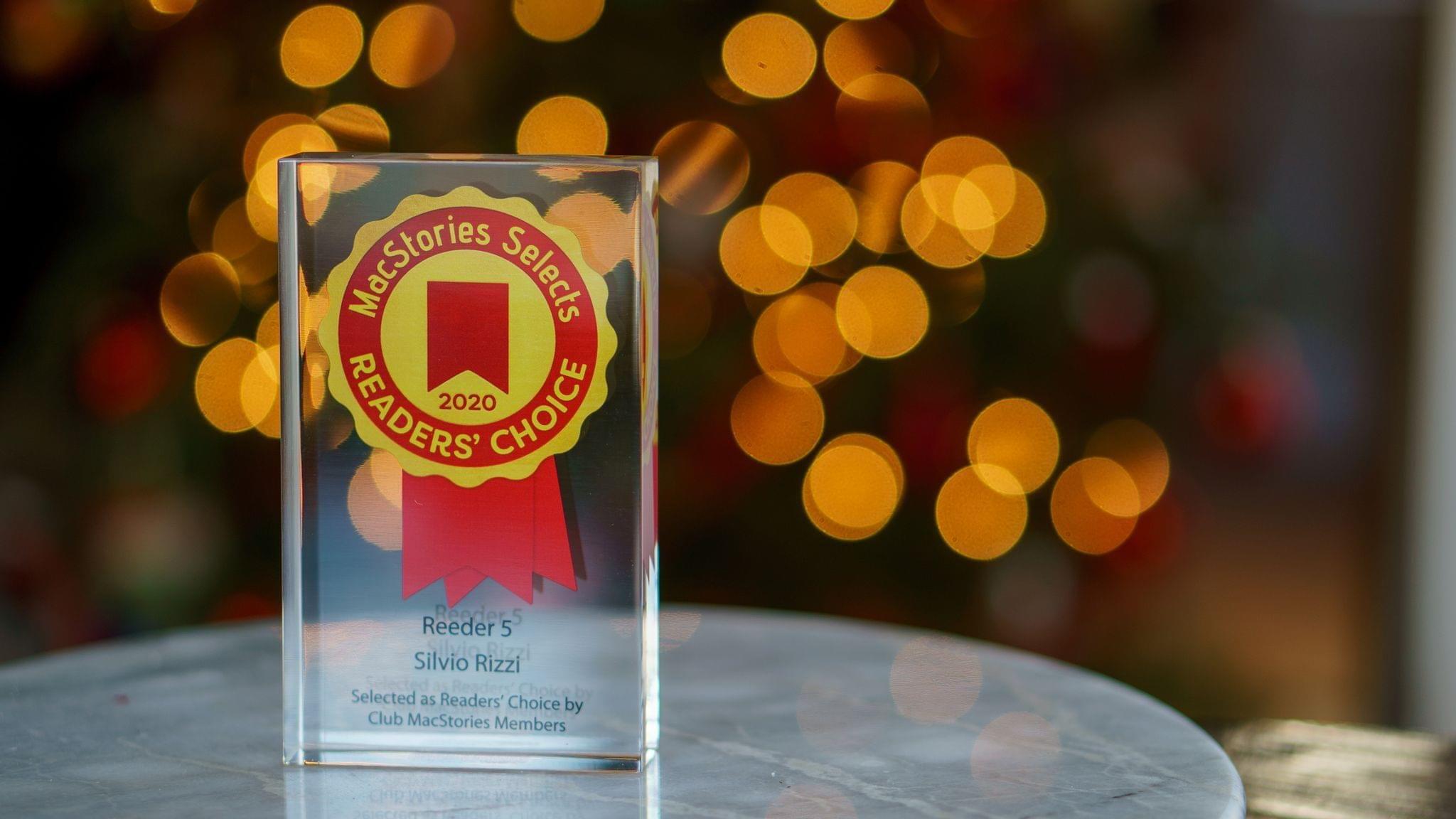 The fourth annual MacStories Selects Awards are just around the corner. As we announced last week, the process for choosing the Readers' Choice Award winner has been split into two parts this year to ensure that everyone in Club MacStories has an opportunity to play a part in the decision.
Over the past several days, nominations for the award have been pouring in from Club MacStories members. We're pleased to announce that the following five apps will move on to the finals:
Club MacStories+ and Club Premier members can vote on the winner of this year's Readers' Choice Award by going to the Club Discord Announcements channel where you'll find a link for voting. If you're a Club MacStories+ or Club Premier member, but haven't joined the Discord community yet, you can do so by visiting your Club Account page and clicking on the Discord button.
The deadline for voting is Thursday, November 18th, 2021 at Noon Eastern US time. The winner of the Reader's Choice Award will be announced in December along with the other MacStories Selects awards.
The Readers' Choice Award is one of our favorite parts of the MacStories Selects Awards. Every year, Club members have picked an outstanding app and this year's crop of finalists make it clear that this year will be no different. Congratulations to the five finalists from the entire MacStories team.
This story is for Club MacStories, Club MacStories+, and Club Premier members only.
Join the Club and get access now.
Already a member? Sign in